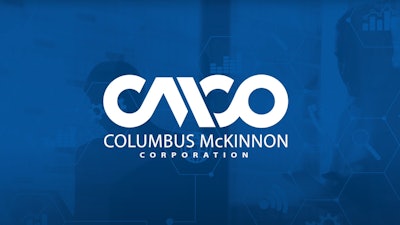 Under the direction of new CEO David Wilson as of June 1, Columbus-McKinnon on Thursday reported its financial results for the first quarter of its fiscal 2021, which ended June 30.
The Buffalo, NY-based supplier of motion control products, technologies and services for material handling said Q1 sales totaled $139 million, down 34.6 percent year-over-year (YoY) and down 26.6 percent from Q4 2019. Q1 US sales of $75 million (54 percent of total) fell 36 percent YoY and from $117 million in Q4, while non-US sales of $64 million fell 32.9 percent YoY and from $96 million in Q4.
CM's Q1 gross profit of $45 million fell 41 percent YoY, with gross margin of 32.2 percent down 330 basis points and down from 34.9 percent in Q4. Q1 operating profit of $1.8 million fell 93.4 percent YoY and from $5.5 million in Q4, with operating margin of 1.3 percent a fraction of the 12.7 percent it had a year earlier. CM's took a net loss of $3.0 million in Q1, compared to an $18.6 million profit a year earlier and $13.8 profit in Q4.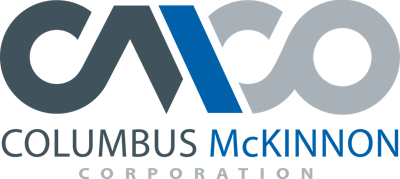 The company said that Q1 volume fell 34.8 percent due to impacts from the COVID-19 pandemic. The company's backlog of $131 million was essentially flat compared to Q4 that ended March 31 and decreased 11.8 percent YoY, while the percentage of backlog expected to ship beyond three months increased to 40.4 percent from Q4's 37.5 percent and 36.4 percent of a year earlier. Similarly, CM's days sales outstanding ended June 30 at 63.1 days — up from 59.4 days as of March 31 and 58.0 days from a year earlier. Meanwhile, CM's days payable outstanding ended June 30 at 37.6 days, down from 42.3 on March 31 and up considerably from 26.7 days from a year earlier.
"The rapid actions taken to preserve liquidity, protect the enterprise and continue to make select investments in growth enabled respectable financial results despite the dramatic drop in demand," Wilson commented Thursday. "Even as volume measurably declined, we achieved gross margin of 32 percent given strategic pricing initiatives, footprint consolidations and overhead cost reductions. We were encouraged to see markets improve monthly from the trough in April through June and now into July, as order activity has increased."
During Q1, CM completed the closure of its facility in Lisbon, OH and a small facility in France. Adjusting its workforce to match demand, CM ended June 30 with 238 personnel who remained furloughed.