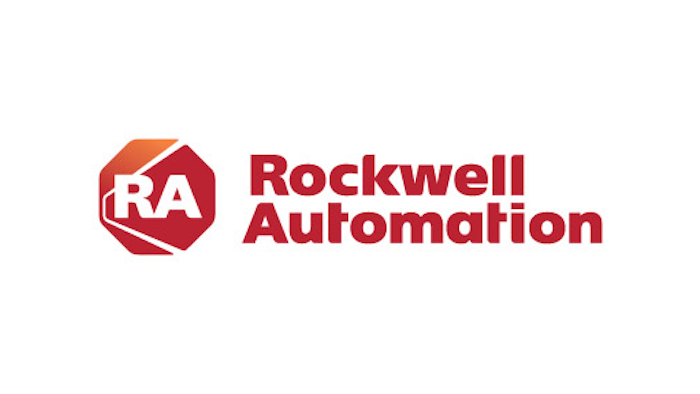 Rockwell Automation, Inc. reported fiscal 2019 second quarter sales of $1,657.2 million, up 0.4 percent from $1,651.2 million in the second quarter of fiscal 2018. Organic sales grew 3.6 percent. Currency translation decreased sales by 3.2 percentage points.
Fiscal 2019 second quarter net income was $346.0 million or $2.88 per share, compared to $227.4 million or $1.77 per share in the second quarter of fiscal 2018. The increases in net income and EPS were driven by the fair-value adjustment recognized in second quarter of fiscal 2019 in connection with the PTC investment (the "PTC adjustment") and the absence of charges associated with the Tax Cuts and Jobs Act of 2017 (the "Tax Act") recognized in the second quarter of fiscal 2018. Fiscal 2019 second quarter Adjusted EPS was $2.04, up 8 percent compared to $1.89 in the second quarter of fiscal 2018. The increase in Adjusted EPS was primarily due to higher sales and lower share count, partially offset by higher investment spending and higher net interest expense.
Pre-tax margin was 24.3 percent in the second quarter of fiscal 2019 compared to 18.1 percent in the same period last year. The increase in pre-tax margin was primarily due to the PTC adjustment.
Total segment operating margin was 21.3 percent compared to 20.9 percent a year ago. The increase in total segment operating margin was primarily due to higher sales, partially offset by higher investment spending. Total segment operating earnings were $353.8 million in the second quarter of fiscal 2019, up 2.6 percent from $344.9 million in the same period of fiscal 2018.
Commenting on the second quarter results, Blake D. Moret, chairman and chief executive officer, said, "Our results for the quarter reflect profitable growth in all regions, led by strong process industry performance. We saw accelerating growth in Information Solutions and Connected Services, reflecting adoption of the Connected Enterprise. Our growth was tempered by weaker-than-expected automotive sales, which impacted our product sales. Adjusted EPS increased by 8 percent in the quarter."
Moret continued, "Our strategic partnership with PTC is progressing well. We are winning profitable new business across all focus industries and geographies, and some of our engagements are expanding to multi-site rollouts. In addition, in February we announced that we will be forming the Sensia joint venture with Schlumberger, creating the oil and gas industry's first fully integrated automation solutions provider for the digital oilfield. The announcement has been well-received by target customers."
Outlook
The following table provides updated guidance as it relates to sales growth and earnings per share for fiscal 2019:
Sales Growth Guidance
 
 
 
 
 
EPS Guidance
Reported sales growth
 
 
 
 
 
1.7% to 3.3%
 
 
 
 
 
Diluted EPS
 
 
 
 
 
$8.15 - $8.45
Organic sales growth
 
 
 
 
 
3.7% to 5.3%
 
 
 
 
 
Adjusted EPS
 
 
 
 
 
$8.85 - $9.15
Currency translation
 
 
 
 
 
~ (2)%
 
 
 
 
 
 
 
 
 
 
 
 
 
 
 
 
 
 
 
 
 
 
 
 
 
 
 
 
 
 
 
Commenting on the outlook, Moret added, "We continue to see broad-based growth, with strong financial performance. However, given the weakness in automotive, we are reducing the high end of our guidance range for organic sales growth and Adjusted EPS. The mid-point of the updated Adjusted EPS guidance range is now $9, compared to $9.05 in previous guidance."
Moret continued, "We are accelerating the execution of our strategy. I'm very encouraged to see employees and partners embrace our new ways to win, expanding value for customers and shareowners."
In February 2019, we entered into an agreement to create a new joint venture, Sensia. The transaction is expected to close in calendar 2019, subject to regulatory approvals and satisfaction of other customary conditions. Sensia will operate as an independent entity, with Rockwell Automation owning 53 percent and Schlumberger owning 47 percent of the joint venture. As part of the transaction, we will make a $250 million payment to Schlumberger at closing, which will be funded by cash on hand. We expect that we will consolidate Sensia in our financial results. Sensia is expected to generate initial annual revenue of approximately $400 million, slightly less than half of which relates to businesses to be contributed to the joint venture by Rockwell Automation. Due to uncertainty regarding the closing date of the Sensia transaction, our guidance for fiscal 2019 does not include the estimated Sensia impact.