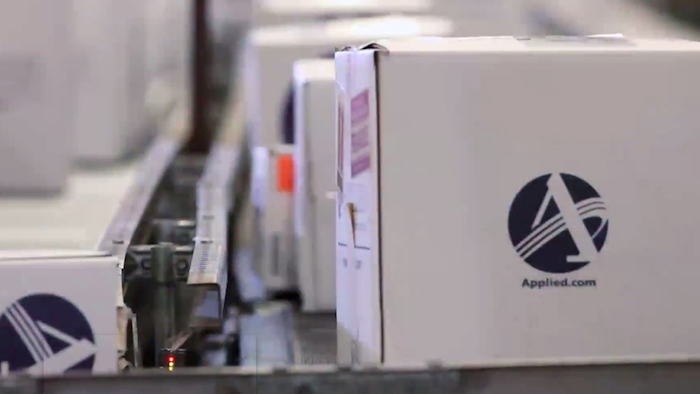 Cleveland, OH-based Applied Industrial Technologies — No. 15 on Industrial Distribution's Big 50 List — reported its fiscal results for its 2017 fourth quarter and full year on Friday, led by considerable year-over-year increases in sales and profit.
The company posted Q4 sales of $681.5 million, up 7.5 percent year-over-year and flat compared to Q3. Organic sales increased 7.9 percent YoY, while total profit of $53 million was more than double the $26.1 million it had a year earlier. The major profit increase was largely due to a favorable one-time tax benefit of $22.2 million in Q4 that it didn't have a year earlier.
For the full year, Applied's total 2017 sales of $2.59 billion inceased 2.9 percent over 2016, with 2017 profit of $133.9 million more than four times the $29.6 million of 2016.
"We are pleased with the positive strides we made throughout fiscal 2017, including continued sequential progress in the fourth quarter," Applied president and CEO Neil Schrimsher said. "Our results for the year reflect the benefits from serving our customers' operating needs, driving continuous improvements and enhancing our technical value-added capabilities. We look forward to building on our business momentum for continued growth in fiscal 2018."
Applied shared its initial outlook for fiscal 2018, forecasting full year sales growth of 3 to 5 percent.
As previously announced in May, Applied CFO and treasurer Mark Eisele will retire at the end of August after 26 years of service to the company. He has served in his current role since 2004. He will be succeeded by David Wells, who joined Applied as vice president – finance and will be elected vice president – CFO & treasurer following the filing of the company's fiscal 2017 annual report on Form 10-K at the end of August.