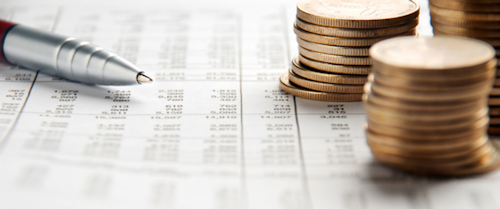 We're in the midst of another fiscal earnings reporting period, with many well-known industrial distributors and suppliers posting their latest quarterly performance this past week. Here's a roundup of the key figures posted by Essendant, Timken, Praxair, Ingersoll Rand, Rockwell Automation and Lincoln Electric.
Essendant
Deerfield, IL-based workplace products distributor Essandant posted total Q2 sales of $1.3 billion, down 6.9 percent year-over-year, driven by reduced sales in technology, JanSan and office products, while the company's Industrial sales rose for a second straight quarter.
By business segment in Q2: JanSan sales of $339.4 million decreased 8.6 percent year-over-year; Technology Products sales of $300.2 million decreased 12.4 percent; Traditional Office Products sales of $181.3 million decreased 10.3 percent; Industrial Products sales of $145.6 million increased 1.7 percent; Cut-sheet Paper Products sales of $106.3 million increased 4.7 percent; Automotive Products sales of $82.1 million increased 2.0 percent; and Office Furniture sales of $67.9 million decreased 9.0 percent.
Essendant's total Q2 profit of $5.1 million was less than half of the $12.9 million profit a year earlier.
"We made good progress advancing our merchandising and pricing initiatives, and our industrial products category delivered growth for the second quarter in a row," Essendant interim president and CEO Ric Phillips said. "However, this was offset by top line pressure that is reflective of persistent industry challenges," stated Ric Phillips, interim president and chief executive officer of Essendant. "In light of this pressure, we will continue to advance our transformation initiatives, and we will look to build on and accelerate our transformation in the second half of 2017."
Timken
Canton, OH-based bearings maker Timken posted Q2 total sales of $750.6 million, an 11.4 percent increase year-over-year and a 6.6 percent gain from Q1. The company said the increases reflect improved industrial end market demand, led by off-highway and indusrial distribution.
Timken's Q2 profit of $82.5 million was a considerable improvement over $48.2 million from a year earlier.
By business segment in Q2: Mobile Industries sales of $408.4 million increased 11 percent year-over-year, with higher volumes in off-highway, aerospace and heavy trucks. Process Industries sales of $342 million increased 11.9 percent, led by industrial distribution, heavy industries and positive impact from acquisitions.
Praxair
Danbury, CT-based Praxair reported total Q2 sales of $2.8 billion, up 6.3 percent year-over-year, while profit of $406 million improved 1.8 percent. North American sales of $1.5 billion increased 6.7 percent; Asia sales of $422 million increased 7.4 percent; European sales of $383 million increased 7.9 percent; South American sales of $373 million increased 4.2 percent.
Praxair Surface Technologies sales of $151 million increased 2 percent.
Praxair said its previously announced merger with Linde AG is currently undergoing regulatory approval.
Ingersoll Rand
Ireland-based Ingersoll-Rand posted Q2 sales of $3.9 billion, up approximately 6 percent year-over-year, while organic sales increased 7 percent. Meanwhile, total profit of $359 million was down 52 percent from a year earlier.
The company's Industrial segment saw sales increased 1.5 percent year-over-year to $765 million. Climate segment sales of $3.1 billion increased 7.1 percent.
Rockwell Automation
Milwaukee-based Rockwell Automation posted its Q3 fiscals this week, led by sales of $1.6 billion that were up 8.5 percent year-over-year. Organic sales grew 8.2 percent. The company's Q3 profit of $217 million was an improvement from $191 million a year earlier.
By business segment in Q3: Control Products & Solutions sales of $867 million increased 7.4 percent year-over-year, while Architecture & Software sales of $732 million increased 9.8 percent; 
Rockwell said U.S. sales were up approximately 10 percent year-over-year.
Lincoln Electric
Cleveland, OH-based Lincoln Electric posted Q2 total sales of $626.9 million, up 5.8 percent year-over-year, while total profit of $61.4 million soared 95.9 percent.
By business segment in Q2: Amercias Welding sales of $405.1 million increased 4.3 percent year-over-year; International Welding sales of $141.5 million increased 6.5 percent; and The Harris Products Group sales of $80.2 million increased 12.6 percent.