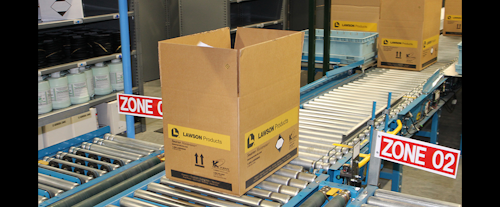 Chicago-based MRO products distributor Lawson Products — No. 38 on ID's Big 50 List — reported its Q1 results on Thursday, led by a solid year-over-year sales increase.
The company posted Q1 sales of $74.6 million, up 7.0 percent from a year earlier. That follows a 3.6 sales increase in Q4 2016, showing considerable improvement from a flat Q3 and a decline in Q2. Lawson said sales rep productivity improved by 2.6 percent year-over-year, and by 5.7 percent from Q4.
Total organic sales increased 5.0 percent year-over-year.