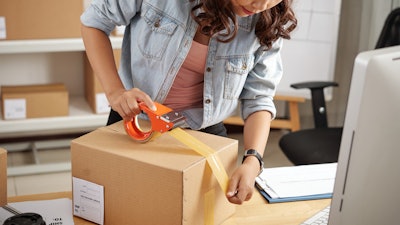 iStock
The WBSRocks e-commerce roundtable features industry experts sharing their perspectives on issues critical to the manufacturers' e-commerce journey. In this issue, we ask: why managing channel conflict is essential for e-commerce and DTC strategy to succeed.
With a new channel popping every day for e-commerce, managing channel conflict is becoming harder. Also, if you have been selling through distributors traditionally, one of the most significant risks for manufacturers is not to impact the existing revenue through distributors.
So if you don't have a comprehensive plan for your channel conflict and if your distributors view your e-commerce efforts as a threat to their business, you may not only derail your e-commerce efforts. But you might also end up impacting your existing revenue.
Sam Gupta, Principal Consultant, ElevatIQ
While most manufacturers might understand the importance of e-commerce and why DTC strategy is critical, they very rarely understand that it is a business model transformation initiative, especially for manufacturers selling through traditional channels.
In the traditional model, you had a limited number of channels that required you to have defined territories for each channel partner depending on their commitment to your business. In addition, you had to make sure that your distributors don't feel that you may be cannibalizing their efforts by either selling directly in their target market or offering a lower price. Moreover, you most likely implemented pricing and channel strategy through dedicated account reps who ensured that your channel partners had clearly defined goals without pricing and territory conflicts.
By contrast, in the world of e-commerce, the channels could range starting from your Amazon, Walmart, website, EDI integration with large retailers, independent reps, and associations. Now, each of these channels may have several different business models. In addition, some of these channels and marketplaces are software-controlled that adjust the dynamic pricing based on your competitors' inventory availability or pricing on marketplaces. Also, the pricing could be out of your control as channels such as Amazon may want to have complete control over how they want you to sell your products on their channels. To clarify, they have their proprietary algorithm controlling the pricing based on how they want to position you on their channel, without any visibility for you.
These challenges make the centralized channel and pricing strategy extremely difficult for manufacturers and distributors. They require transparent communication with each channel partner and perhaps incentivize them to find any discrepancies they might discover in marketplaces. Of course, you could also offer a price match strategy if a distributor or customer finds price discrepancies across the channels. But what is more important is implementing a comprehensive channel strategy and a centralized analytics engine that can easily help you discover these issues before it's too late.
Kristina Harrington, President, GenAlpha
When a manufacturer implements eCommerce, a common misconception is that the manufacturer will be the primary beneficiary, and their channel partners will be cut out. That couldn't be farther from the truth. When done cooperatively, there are numerous benefits to dealers when a manufacturer opens an eCommerce store.
Here are a few of them:
The ability to reach new customers. An effective eCommerce site will enable both the dealer and manufacturer to scale easily to meet market demand and customer needs by opening new sales channels and continuously reaching new market segments. This will help everyone grow their market share.
Efficiency gains. When an eCommerce site is integrated into the manufacturer's ERP and other back-end business systems, it provides many efficiencies for dealers and manufacturers. Both dealers and customers are able to order online whenever and wherever suits them. Service centers can focus on actual customer service functions—rather than simply taking orders. The need for multiple phone calls, emails, or rekey information in independent systems is eliminated, thereby eliminating the possibility of errors and increasing order throughput.
Improve brand awareness. Product pages that search engine crawlers can index are a fast way to improve a site's search engine optimization (SEO) and improve the likelihood that an organization's target audience will find them when searching for the products and services they represent. It gives customers the ability to research a product before they make a purchase. This gives them more confidence in their purchase decision. Consistent and thoughtful brand messaging from the manufacturer can help dealers and salespeople across every selling channel.
Make better business decisions. Many eCommerce systems today are installed with a robust Analytics module that delivers detailed web insights. With a powerful eCommerce platform, manufacturers and distributors can measure and evaluate marketing campaigns, sales effectiveness, product mix, pricing, inventory turns, customer sales effectiveness, and customer engagement like never before. This is a powerful way to make better business decisions that impact the bottom line for both the manufacturer and dealer.
Educating everyone on the value of eCommerce will lead to more buy-in, and less friction as this new channel is implemented.
Manufacturers have more channel options than ever before, but that has led to confusion at times. So how does a manufacturer streamline the process, increase their revenue while keeping their distributors and end customers happy? It's not as easy as it sounds. But it is possible to avoid channel conflict, and here are some ways to do it.
First, what products can you control the price, distribution, or other factors? Do you have any new products that you can sell directly to the customer or another way? Look for opportunities as you're renewing contracts or rolling out new products. Secondly, can you offer incentives to the customer for buying directly from you? Can you offer customization or superior customer service? Think of ways to separate yourself and add more value. Third, find ways to maximize the relationship with your distributors. They're selling lots of other products besides yours, so how can you stand out and be one at the top of their minds?
One of the best ways is by giving distributors the superior marketing material around. Video will be some of your best marketing material, and think of articles, spec sheets, and case studies. Include things like promo videos, setup, safety, installation, troubleshooting, FAQs, and anything else that would help your distributors sell your products better.