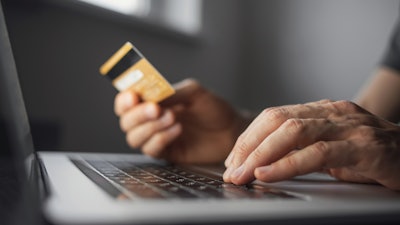 iStock
The WBSRocks e-commerce roundtable features industry experts sharing their perspectives on issues critical to the manufacturers' e-commerce journey. In this issue, we ask: how to improve the conversion rate and how that results in increased sales.
While there is much talk about the importance of the conversion rate for e-commerce, it could mean different things to different industries. For example, some industries are more than happy to get their customers' email addresses, while others may not be as happy until they swiped their credit cards. But one thing is sure: without aligning on the definition of conversion rate and how that would translate into earning some revenue, you might not get very far with your e-commerce efforts.
Sam Gupta, Principal Consultant, ElevatIQ
Several factors drive conversion rate, but the most that matter are similar to those in the traditional world. For example, what are the odds of you buying from a very salesy person in the physical world? Most of us would probably stay away from them as it's a very uncomfortable experience. Similarly, if you had a website that throws a pop-up on every click that you perform when your goal is to research and make an informed decision for yourself, you would probably not stay on this website for very long. And most likely not buy from this site.
But let's say you had every question that you may have related to this product category well-documented. And the website guided you at every step of the process. Wouldn't your experience be very different? I am sure you feel far more comfortable doing business with this site. Your comfort of doing business with a site correlates directly with their conversation rate. So the best way to improve your conversion rate is to make your website as educational and unthreatening as possible.
Kristina Harrington, President, GenAlpha
While conversion rate is essential, I also think it can be misleading. If you are a B2B manufacturer, measuring total site orders divided by total site visits over a given time period may not be sufficient. To measure it accurately, you need to get down to the product level and calculate the number of orders by the number of searches for each product. For the low conversion rate products, determine the following:
Does the product have a clear product description with specifications to ensure that the customers purchase the right product for the job?
Does the product have quality images or videos?
Are the stock levels sufficient with what customers may purchase?
Is the product competitively priced? If all three bullets above are fine, then it may be time to adjust the price.
Eric Landmann, Ecommerce Division Manager, Earthling Interactive
Several factors drive conversion rate, some of which you might be able to control and the others not as much as they might depend on consumer behavior. The ones you might be able to control include:
Technically correct page structure
Fast, responsive pages that get as close to Google's Core Web Vitals scores as possible
Navigation structure aligned with customers' expectations
Search options that are flexible to help the user find information or products
Dave Meyer, President, BizzyWeb
If you want the secret to improve conversions on your websites in a sentence, it's to be as useful as possible to people who need your services and make it as simple as possible for them to complete what you want them to do. The more you help your customers find what they're looking for, the more likely you'll be to attract and convert visitors into customers. There are many technical things to think about, but it's easy to get caught up in tactics like site speed, SEO, backlinks and "shiny" buttons, and gadgets, and forget to focus on the right content and the best landing page actions. All that stuff is helpful, but don't forget to be as useful as possible to your users.
Isaiah Bollinger, Co-founder, Trellis
Think of your conversion rate as your online close rate. Now contrast this with how it would be in the traditional world. For example, let's say if your product and business are not compelling and you don't have a good salesperson, your close rate will naturally be low. Also, if you don't attract good prospects and potential customers, your close rate/conversion rate will be low. In the modern world of e-commerce, on the other hand, your website is your salesperson. So all the qualities that were relevant in the traditional world are probably relevant in e-commerce, including your brand's reputation, pricing, reviews, and not just the website itself.
Chase Clymer, Co-founder, Electric Eye
A "good" conversion rate is only relative to the brand, their product, and their offer. There might be things that might not have a measurable impact on your conversion rate as they might be related to your time in the market and brand authority etc. So you need to focus on the things that you can improve. The quickest way to improve your conversion rate is to reduce the obstacles in your customer journey and to reduce decision-making at their end. If you make it too difficult for them to decide, they might take longer and not convert right away, which is a considerable risk as they might never return. So you need to make it as easy as it can be to get them through the process of buying from you.