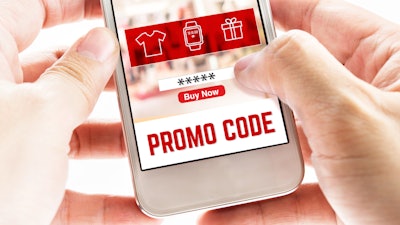 iStock
The WBSRocks e-commerce roundtable features industry experts sharing their perspectives on issues critical to the manufacturers' e-commerce journey. In this issue, we ask: how to use discounting strategies successfully to drive results.
Traditionally, e-commerce was a B2C-centric initiative with websites full of popups and promotions. These promotions were critical for e-commerce efforts as that's what incentivized customers to take the purchase action in the absence of that personal touch present in the traditional channels. But for promotions to work, you need a comprehensive discounting strategy to help you meet your sales objectives and turn the inventory at the right pace without obsolete or expired products.
Sam Gupta, Principal Consultant, ElevatIQ
Forecasting inventory has always been difficult for e-commerce businesses. If you make or buy too much, you might be left with aging or obsolete inventory that the customers might not buy even at a discounted price. If you produce too low, you might be missing sales and growth opportunities. Also, if your products are seasonal, forecasting inventory may be even more difficult. While companies use discounting to manage their inventory or meet their targets, they generally plan them separately.
There is no reason why they need to plan it separately except for being a traditional practice. In contrast, forecasting inventory in conjunction with planning for discounting can lead to companies managing their cash flow and inventory far more effectively. Whether you plan them together or separately, there are several discounting strategies that you can utilize, with the most common ones being time-based, event-based, volume, bundling, loyalty, or geo-based.
The time-based discounts help meet the numbers in a specific period. An example of this discount would be to provide 20% for the products purchased in a particular quarter. The event-based discounts help capitalize on seasonal opportunities: for example, a 50% discount for Christmas on specific products that might sell higher during this season. The volume-based discounts help increase the deal size of each transaction, whereas the bundling discounts are strategic to help with promotions of new products. The loyalty discounts help with retention while rewarding loyal customers. Finally, the geo-based discounts help with spending variability that might exist in different geographic regions.
Kristina Harrington, President, GenAlpha
When it comes to manufacturing B2B organizations, discounts can be used for several different reasons. Here is a list of successful discount strategies I have seen deployed across industries:
Loyalty program discounts - rewarding customers for their recurring business can be an important strategy to keep customers from seeking alternatives. Usually, the customer is given a discount off the list price, and the discount matches their level of loyalty. Organizations deploy this strategy when losing a customer or group of customers could represent a serious risk to future revenues.
Seasonal item discounts - it's not uncommon for manufacturers to forecast inventory needed for a season and use discounting at various periods to ensure the product moves.
Aged, obsolete or excessive inventory - when things have been on the shelf too long, heavily discounting these items can free up space to get the right inventory on the shelf.
Quantity break discounts - these discounts reward shoppers for increasing their purchase volume for a single order. It is often a win-win strategy for both the customer and the manufacturer considering all costs involved in shipping the products.
Order discount - this strategy has been deployed when trying to get a user to take an action. An order discount can be applied to an initial order placed online to encourage online shopping or to orders with a value that exceeds a certain dollar limit. Many manufacturers have stock order discounts for dealers to encourage larger deliveries at a single point in time.
Promotional discounts - coupons are also leveraged to promote products on a monthly or quarterly basis to raise awareness of certain products being offered or to introduce a new product line.
While discounting can be an important strategy to keep inventory turning, it is only one component of your overall sales strategy. Make sure whatever strategy you execute ends with a great customer experience.