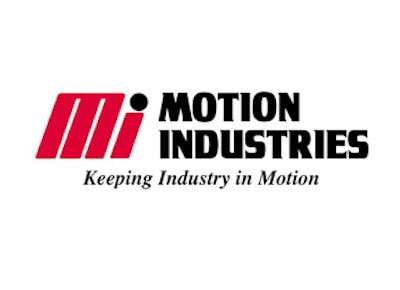 BIRMINGHAM, Ala. — Motion Industries, a leading distributor of industrial maintenance, repair, and operation (MRO) replacement parts, has announced the debut of Tom's Toolbox, a series of video shorts featuring product/application solutions. Tom's Toolbox videos are available for viewing on Motion Industries' MiHow2 YouTube channel, established in 2012.
Tom's Toolbox embodies the "how-to" format, but in shorter time snippets. In the series, Motion Industries' affable video host Tom Clark rolls up his sleeves to demonstrate a broad range of solutions designed to save viewers money and time, and/or how to keep safe on the job. Each Tom's Toolbox video short is filmed in a workshop or in an appropriate off-site setting.
The first Tom's Toolbox video, "Krylon's Graffiti Barrier Clear Coating," demonstrates the application and results of a noncaustic, nonstick surface protectant against graffiti. The video can now be viewed on Motion Industries' MiHow2 channel, under the Tom's Toolbox heading. (To view this video immediately, click the Krylon title above.)
"Tom's Toolbox videos pack a lot of punch in just two or three minutes each," said Randy Breaux, Motion Industries' Senior Vice President, Southern U.S. Operations, Corporate Marketing and Strategic Planning. "They are meant to be informative with just the right touch of humor. This particular video, as amusing as it is, still provides a great demonstration of a timesaving, effective solution with the graffiti barrier."
The series is also available for viewing via Facebook and YouTube. Additional Tom's Toolbox videos are scheduled to be posted in coming weeks.
With annual sales of $4.5 billion, Motion Industries is a leading industrial parts distributor of bearings, mechanical power transmission, electrical and industrial automation, hydraulic and industrial hose, hydraulic and pneumatic components, industrial products, safety products, and material handling. Motion Industries has over 550 operations including 15 distribution centers throughout North America and serves more than 150,000 customers from the food and beverage, pulp and paper, iron and steel, chemical, mining and aggregate, petrochemical, automotive, wood and lumber, and pharmaceutical industries.
Motion Industries is a wholly owned subsidiary of Genuine Parts Company (NYSE: GPC). Visit our website at www.motionindustries.com. Contact us toll-free at (800) 526-9328.