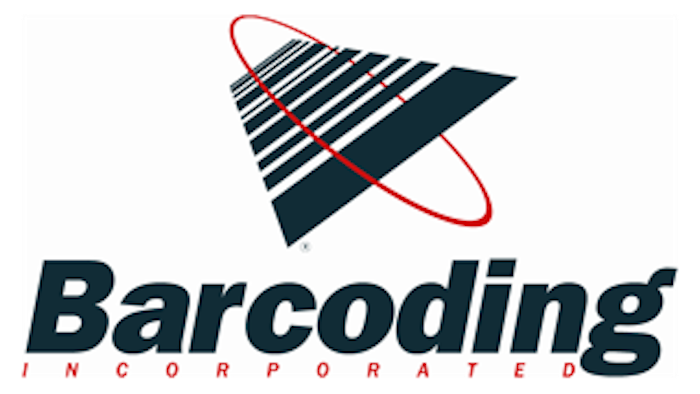 BALTIMORE— Barcoding, Inc., a leader in enterprise-wide mobility solutions, has announced its most successful Executive Forum to date. Bringing together more than 300 attendees and 25 thought leaders in the mobile technology and supply chain spaces to share best practices, trends and proven tactics, Barcoding's Executive Forum 4 focused on the importance of efficiency, accuracy, and connectivity in the enterprise.
Highlights of Executive Forum 4 Included:
Keynote Address: Frank Ryan, Marine Reserve Retired Colonel and CPA, presented a lively keynote sharing insights gained from his recent 2,806-mile walk across the United States. Ryan related the lessons he learned along his journey to Barcoding's central theme of efficiency, accuracy and connectivity. Ryan noted that neither technology without people, nor people without technology, will yield success.
Executive Panel: Executives from Motorola Solutions, HealthQlix, and B2M Solutions participated in a panel discussion on the growing importance of business analytics and mobile intelligence. The panel emphasized that analytics is about identifying meaningful patterns in data, and then using those patterns to make better business decisions.
Hot Topics: Key topics included business analytics, the "Internet of Things" and its role in the supply chain, asset tracking with Hybrid RFID systems, mobility in the field, RFID deployment, network redundancy, and distributed computing.
Solutions Showcase: Throughout the day, Barcoding and its partners demonstrated their latest solutions such as RFID portals, mobile devices (handhelds, printers, tablets and scanners), and even the popular CaptureTech Key Management Solution.
Innovator of the Year: During lunch, Barcoding presented its first-ever Innovator of the Year Award to Azteca Foods. The award recognizes a Barcoding client who has implemented a mobile or automated data capture solution that has greatly impacted the business's efficiency, accuracy and connectivity.
Shane Snyder, president, Barcoding, Inc., said, "The opportunity to network and share ideas with other industry experts is essential to the growth of the mobile space and enterprises alike. For the fourth year, we've delivered a program that did just that. On behalf of Barcoding, I'd like to thank our sponsors, partners, clients and attendees for making this year's event our best yet."
Barcoding's fifth annual Executive Forum is scheduled for Oct. 8, 2015 (venue TBD). To learn more about Executive Forum 4, visit http://bit.ly/1rj553A. Or, read the Twitter feed from the event by searching the hashtag #BarcodingEF4 or #EF4.
Barcoding, Inc. is a national systems integrator, specializing in the development, deployment, and management of supply chain and mobility systems based on automated data capture and wireless technology. More than 2,500 organizations depend on Barcoding, Inc. as their trusted advisor for barcoding and radio frequency identification (RFID) applications automating operations in: field service, food and beverage, healthcare, manufacturing and distribution, retail, transportation and logistics, and wholesale inventory. For more information, visit www.barcoding.com.