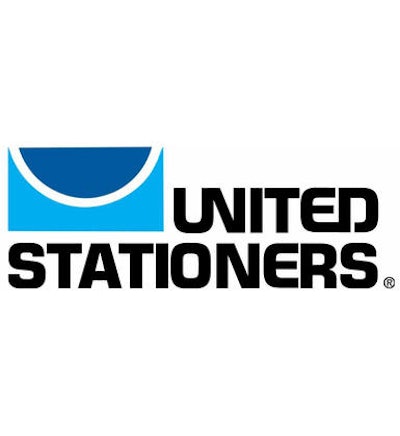 Deerfield, IL-based United Stationers — a supplier of business essentials including industrial supplies, has launched an engaging and interactive Core Learn training program.
CORE Learn, a component of United Stationers' Center of Reseller Excellence platform, which launched early last year, will guide sales professionals in taking a different approach to sales through a combination of small-group, large-group and individual exercises. The program is the next generation of the United Dealer Training (UDT) program United Stationers has offered dealers for almost 20 years.
"The skills and techniques required for increased sales and profitability in the business products industry have evolved significantly over the past few years," Phil Barnette, manager, United Dealer Training said in a statement. "CORE Learn recognizes this changing environment and provides resellers with relevant, customized training programs and processes that will help sales professionals sell and leaders lead."
CORE workshops will prepare independent resellers for success through a variety of instructor-led workshops, webinars, podcasts, on-line video roleplays, and online courses. In providing attendees with developmental strategies, tools, and training United's goal is that resellers will be prepared to produce fast, tangible results customized to their specific needs.
"Many independent resellers who have participated in the UDT program experience sales increases," said Phil Barnette, manager, United Dealer Training. "United Stationers training experts have worked with hundreds of independent resellers through UDT, and we're looking forward to expanding this success with CORE Learn."
To help sales professionals approach clients in a consulting manner, CORE Learn aims to research and develop courses and processes. In 2015 CORE will introduce video role-play capabilities, as well as courses in business acumen and consultative selling. Resellers can find more information on CORE Learn on Solutions Central — United's go-to resource for vital sales and marketing tools.
United Stationers Inc. is a supplier of business essentials, with 2013 net sales of $5.1 billion. The company stocks a broad assortment of over 140,000 items, including technology products, traditional office products, janitorial and breakroom supplies, office furniture, and industrial supplies. The company's network of 77 distribution centers allows it to deliver these products to approximately 25,000 reseller customers. For more information, visit unitedstationers.com.