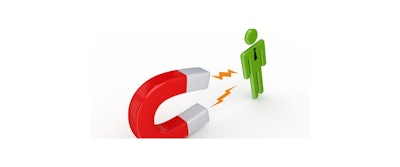 The war for talent in the supply chain and logistics industry has reshaped strategies for hiring, recruiting, training and maintaining top talent management.
Many supply chain and logistics organizations find it increasingly challenging to recruit talent for critical jobs. The high turnover of supply chain and logistics employees is also rapidly increasing and contributing to the problem.
Those supply chain leaders who attempt to hire from within the company only come to the realization they should have invested in mentoring and training programs years ago. It's now time to think of the future.
Recruiting, training, and mentoring high-performance talent
It is crucial to develop more than one strategy to recruit and train talent. Adoption of new technologies, processes and business models requires your employees to posses the latest knowledge of those technologies, processes and business models.
If they don't, you need to invite them to your training programs. In many cases, recruiting talent with the vision of giving them in-house training is the best and most efficient option.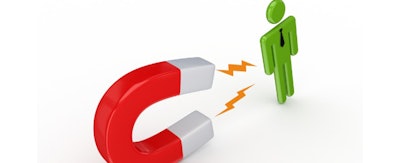 Invest in the future of your supply chain
New college graduates are in high demand for the entry level of the supply chain, which possesses positions second in demand only to middle-management roles. Recruiting from engineering and tech programs is a good place to start.
Offering paid internships or scholarships to students majoring in supply chain management might garner interest in pursuing careers in the industry. This could boost scholastic achievement that would be beneficial for both students and the future of supply chain organizations.
Sending guest speakers to campuses who can explain the benefits of being part of the high-tech supply chain and logistics family, and how the industry is moving fast toward a brilliant future, is a great way to foster excitement for a supply chain career path. There is currently a need for a program like this to inform young people of the possibilities that the supply chain and logistics industry holds.
Working together with universities to encourage the education of specific job skills gives them the opportunity to adapt their curriculum to result in "ready for work" graduates.
Cross-functional training and skill development
Nurturing talent development in supply chain planning and sales and operations planning is critical, as finding those skillsets prove one of the greatest challenges supply chain leaders are facing today. It is hard to find and train a replacement of a position that requires understanding of technology, process mechanics and the business process.
To solve this problem, is it highly recommended to develop a plan of cross-training and skill development across jobs in order to improve organizational resiliency. Training programs should incorporate individual skill assessment. This way it is easy to identify skills gaps. Programs should also be designed according to learning pace, style, and personal objectives with specific goals and timelines.
Show the love
Thoughtful and well-developed compensation and incentive programs should be an integral part of your retention strategy. The best formula to retain talent is to make your employees feel valued. Recognition plays a big part in this. A sense of being appreciated acts as a boomerang, boosting job satisfaction, creating harmony in the work environment and triggering loyalty.
Once you were able to recruit and train your talent, retention should be the easiest part of the process. Create a culture of appreciation, respect and value for your employees and success will follow.
Tisha Danehl is vice president of Ajilon Professional Staffing.