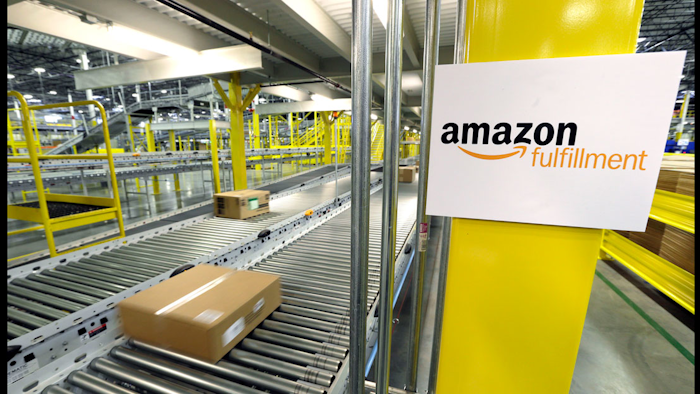 Amazon is continuing to expand its ever growing number of fulfillment centers.
The Baltimore Business Journal says that the giant e-commerce retailer will build a 1.15 million square-foot fulfillment center in Cecil County, creating several hundred jobs over the next three years. It will be Amazon's second warehouse to be located in the state of Maryland.
Its first Baltimore warehouse, a 1-million-square-foot fulfillment center, is located at the site of a former GM plant on Broening Highway. The facility opened last spring. The announcement is to be made this week.
In Michigan, Amazon will build a $90 million distribution warehouse in Livonia. The new fulfillment center, which will be located on the site of a closed General Motors chassis plant, is expected to open in October.
The Michigan Strategic Fund recently approved a $7.5-million grant for the company, which said in documents it could create up to 1,500 jobs during its busy seasons at the regional fulfillment center, news reports said.
Only a few months ago, Amazon said it would build two facilities in Illinois, and another in Jacksonville, FL, where they opened a center just two years ago, and another in Las Vegas. In addition, last summer Amazon said it would build a eighth fulfillment center in Texas.
Amazon said Jan. 12 that it will add 100,000 jobs, mostly in fulfillment enters by 2018. That would bring Amazon's employment total to more than 280,000.