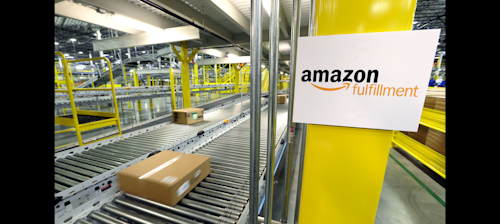 SEATTLE — Amazon, Intersect Illinois and the Illinois Department of Commerce announced Tuesday that Amazon plans to open two fulfillment centers in Aurora, IL. The facilities will add more than 1,000 additional full-time jobs with benefits to the state. The company currently has fulfillment centers operating in Edwardsville, Joliet and Romeoville with another fulfillment center under construction in Monee.
"In just over two years, Illinois has proven itself to be an ideal location from which Amazon can continue offering customers our vast selection and superfast shipping speeds," said Akash Chauhan, Amazon's vice president of North American operations.
During the past two years, Amazon has announced eight fulfillment centers in Illinois. Once the latest investments complete construction, Amazon will have created more than 7,000 full-time jobs for Illinoisans.
"Today's announcement further strengthens Illinois' position as one of the nation's top states for logistics and distribution," said DCEO Director Sean McCarthy. "This has been a team effort, with DCEO and Intersect Illinois working together to make possible Amazon's continued growth in Illinois. We are excited to see Amazon expand and create thousands of good-paying jobs."
At the nearly 1-million-square-foot facility in Aurora employees will pick, pack and ship small items to customers such as books, electronics and consumer goods. The other facility, spanning 400,000-square-feet, will specialize in handling larger items like big-screen televisions.