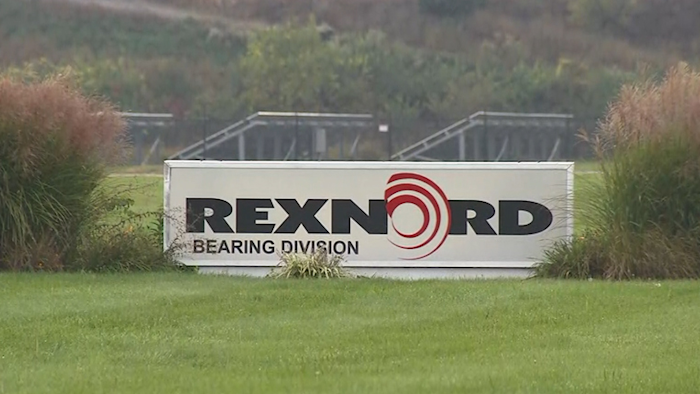 Despite warnings of possible repercussions from President-elect Donald Trump, Rexnord, the huge manufacturer of industrial bearings and associated products says it will close its Indianapolis plant and move it Monterrey, Mexico. The relocation will lead to 350 workers losing their jobs, a process that will begin in February.
Rexnord is expected to wind down its Indianapolis operations between April and June of 2017. The company will retain 25 Indianapolis office jobs there and in Milwaukee, WI. where the company is headquartered.
Rexnord said more than half its workforce, about 4,000 employees, are in the U.S.
"This has been a very difficult decision and we understand the human impact it will have on our associates, their families and the Indianapolis community," the company said in a statement, according to news reports. "It is our intent to provide support and transition service for our impacted associates during this difficult time."
Trump has sharply criticized the move and has been engaged in a war of words with the union that represents the workers. On Dec. 2, Trump Tweeted, "Rexnord of Indiana is moving to Mexico and rather viciously firing all of its 300 workers. This is happening all over our country. No more!"
Rexnord is comprised of two strategic platforms — Process & Motion Control and Water Management — with approximately 7,700 employees worldwide, according to its website.
The company has been active on the acquisition front. It recently acquired Cambridge International, a company that designs, manufactures and services conveyor belts, mesh and filter screens used in food processing, industrial, packaging and architectural applications. The transaction was valued at $210 million.
Rexnord is the third manufacturer in Indiana this year to announce Mexico relocation plans. The Carrier Corp., a division of United Technologies previously had announced plans to move some 2000 jobs to Monterrey Mexico. Huntington-based United Technologies Electronic Controls is planning to lay off 700 Indiana workers by 2018 and relocate to Mexico.
However, Trump reportedly negotiated an agreement in which the Carrier Corp. will receive a $7 million incentive package in exchange for keeping several hundred jobs at its Indianapolis plant.