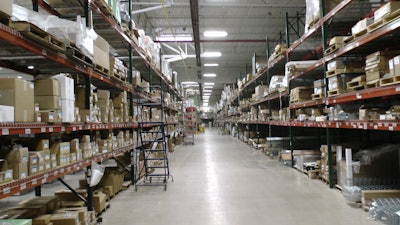 The U.S. saw a slight increase in workplace fatalities last year, but the numbers improved in the wholesale sector according to a recent report from the U.S. Bureau of Labor Statistics.
The agency's 2015 Census of Fatal Occupational Injuries tallied 175 fatal injuries in wholesale trade last year, down from 191 in the 2014 report. The fatality rate also fell over that span from 5.1 per 100,000 full-time equivalent workers to 4.7.
BLS officials said that although fatalities in private transportation and warehousing remained largely unchanged, the private truck transportation industry saw a 9 percent increase last year. The 546 fatal injuries in private truck transportation were the highest total since 2007.
Transportation and material moving occupations overall saw fewer fatalities but still accounted for more than one-fourth of all incidents in 2015.
The 4,836 fatal workplace injuries across all occupations last year was the highest total since 2008, but it was only 15 above than the 2014 total and the rate per 100,000 jobs remained at 3.4.