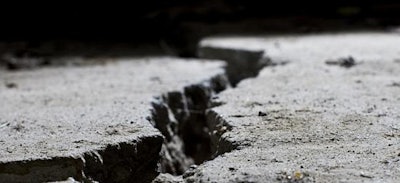 Many experts believe the majority of significant acquisitions have already occurred within the distribution industry. Although we're still experiencing the aftershocks from this huge change in the market, distributors within all sectors of the industry are going to face more disruption in 2017 that could be just as challenging. Radical changes in customer buying behaviors and expectations are transforming the competitive landscape. Micro competitors or "popup sites" are increasing the need for more agile, responsive pricing and promotion strategies. And mega marketplaces resulting from the recent merger frenzy have created highly competitive digital experiences.
Faced with new competitive pressures and changing expectations, mid-sized distributors must find new ways to build mindshare, create customer loyalty and drive profits to the bottom line. Although most experts would point to ecommerce technology as the answer, the real solution for distributors is a change in perspective. Distributors must consider ecommerce as an important tool, of course, but in order to stay competitive they must unify the entire commerce cycle within their organization to create an integrated, seamless experience for every unique customer buying scenario.
In this article I'll take a look at the three top disruptors affecting distributors in 2017 — customer influences, popup sites and mega marketplaces. Each of these disruptors may affect the buying cycle in a different way, depending on the type of buyer involved in the transaction, from a researcher tasked with obtaining pricing and product information, to the procurement manager finalizing the deal. For each of these disruptors, we'll discover ways that a unified commerce perspective can help overcome obstacles and create a competitive edge for mid-sized distributors.
First, let me explain what I mean by "unified" commerce. In the past, most distributors employed field reps, service technicians and others to provide relevant information, manage sales transactions and assist with service programs. Ecommerce solutions added the capability to extract catalogs, contracts and other relevant information as well as create orders and view histories. These two separate scenarios — self-directed, online experiences and supported sales activities — occur within the buying scenarios of most customers. Yet communication between the two is often ad hoc, poorly managed, or even non-existent. Multiple requests for the same information create havoc; lack of mobile accessibility creates major inefficiencies; and poor integration results in incorrect data from which management might make the wrong decision.
A unified commerce system doesn't just add an "Amazon-like" ecommerce solution to the existing enterprise systems. A unified approach integrates the online and the offline customer experiences, providing the capability to customize those experiences based on the buyer's role and responsibility, the complexity of the transaction and the integration needs of the enterprise. A unified approach increases efficiency by making the most relevant information available at the right time, and via the right device. A unified commerce solution acknowledges and handles the fact that B2B buying scenarios are complex, and can range from entirely self-service to entirely sales supported, and everything in between. In addition, it recognizes that those buying scenarios may change based on the maturity of the many-pronged distributor-customer relationship, the transaction history, and even geography.

From that perspective, let's take a look our first disruptor. Most people have heard the often-quoted statistic that by the year 2020, nearly 80 percent of the customer buying cycle will be self-directed. In many instances, that reality is already here. For B2B, the challenges are even harder.
Disruptor #1: Customer Influence
Regardless of whether they are in procurement, research, or operations, the customer's desire to interact with actual sales reps has diminished as they move more and more toward a self-directed experience. All B2B buyers in this space want a seamless, frictionless environment that is rich in easily-found product information, customized to only display relevant product catalogs, and containing not just correct, but real time price and promotion information. The more strategic the account, the more customized the experience needs to be from a digital and an offline perspective.
Certain transactions like reorders need to be fast and simple as well. But here's the catch, and this is where the true divergence between B2B and B2C or "Amazon-like" experiences lies. B2B buyers still need to be able to access sales and service support at any time. This means that the offline and online experiences, above and beyond the all of the requirements of a rich, self-directed distributor buying cycle, need to be fully unified and integrated.
The customer influence on the overall buying cycle also changes as they become more digitally mature, as relationships between distributor and customer evolve, and as SKU's grow. In order to overcome these varying needs and expectations, a strong commerce solution must handle each unique buying scenario, including multiple customers within one organization with diverse expectations and multiple transactions.
Disruptor #2: Popup Sites
Our next disruptor may be tiny, but they have begun to exert a huge competitive pressure on the industry. The proliferation of popup sites — those highly optimized, smaller sites that merely present products at extremely competitive prices without a lot of "bells and whistles" — are creating a dynamic that I describe as "online showrooming." If you're not familiar with the term "showrooming," it's used to identify the activity of the customer who visits a retail location to experience a product and make a buying decision, but then shops online to find the lowest price. Showrooming has been a major disruptor for the retail industry for years now, and popup sites are creating an online version of that disruptor for distributors.
Price-matching is not the answer in this case, however. Not only is it futile, as operators of popup sites rarely have much overhead, it can literally drive a distributor out of business.
To compete, we need to consider the downsides of these tiny sites. They rarely grow mindshare, for example, and that's an important piece of the business. Customer loyalty requires familiarity, something that popup sites can't generate as they change so rapidly with demand. Also, they have typically exhibit poor to non-existent customer support. A distributor ecommerce environment is usually part of a larger supply-chain system that may have many moving parts. If one of those parts fails, it can hurt the entire system immeasurably. Customer service is a vital part of keeping that system moving smoothly.
To combat this disruptor, distributors need to remember that the best price is not always the price. A unified commerce solution that is integrated with enterprise systems can provide correct, real time pricing and promotion information for each unique customer account. And that accuracy can be as valuable as an actual price discount. Add customer service onto that, and a distributor can beat a popup site's real price in terms of value every time.
Disruptor #3: Mega Marketplaces
Our last major disruptor is at the other end of the spectrum in terms of size. The surge in VC-owned distributors buying up local brands has created what I call "mega marketplaces" — those major names with giant product catalogs who continue to grow their reach with every acquisition. These mega marketplaces exhibit strong "Amazon-like" digital experiences that are peeling off a portion of many mid-sized distributors' customer base.
But the mega marketplace distributors have the same problems that Amazon does. Remember that the customers' needs and expectations are not static — they're constantly evolving, creating the need for a collaborative buying experience between customer and distributor. Although the mega marketplace may have mindshare and a huge presence, there are no real people behind the brands. In other words, that invaluable knowledge that sales reps have of the customer, that ability to reach out personally and fix a problem, that phone number that connects you to a real person's voice, are often non-existent. In a mega marketplace scenario, although the distributor may have incredible brand recognition and strong mindshare, the CUSTOMER is just another number.
Creating a unified commerce solution that provides all the self-service capability the buyer needs and wants with the ability to tap into personal, highly skilled sales and service is the way to overcome and win against the mega marketplace. With this approach, the mid-size distributor gains mindshare over its larger competitors, and customer loyalty is locked down.
Despite all three of these disruptors, mid-sized distributors can compete and WIN by creating a strong, integrated customer experience. The right commerce solution moves a distributor into a competitive digital space that still takes advantage of sales' intimate knowledge of accounts. In that way, the distributor continues to increase their services and compete with a heavily customized experience that recognizes the unique aspects of each customer's buying cycle.
Karie Daudt is Sr. Director of Customer Experience for Insite Software.