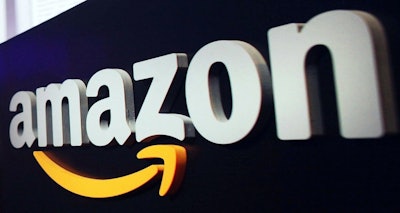 Amazon.com is doubling its fleet of U.S. cargo planes as it continues to expand its internal shipping operations.
The Wall Street Journal reports that the e-commerce giant reached an agreement to lease 20 Boeing 767 jets from Atlas Air Worldwide.
Atlas Air Inc. crew will operate the 20 planes for Amazon — and provide maintenance and insurance — for a period of seven years. The Journal added that the agreement also could include leases of planes alone from fellow Atlas subsidiary Titan Aviation.
Atlas said Amazon would receive warrants to acquire up to 30 percent of the company — 20 percent in the first five years and 10 percent over seven — at which point Amazon could also take a seat on the Atlas board.
The deal follows an agreement earlier this year for Amazon to lease 20 767 jets from Air Transport Services Group and operate out of a former DHL hub in Wilmington, Ohio. Amazon officials told the Journal that that additional planes would bolster rapid delivery of products to its Prime customers.
Amazon, which dealt with delivery delays among its conventional parcel contractors, took numerous steps in recent months to assume additional control over its transportation network.
The company bought thousands of truck trailers for its U.S. shipping network and took over a French parcel company last year, and recent reports said Amazon officials discussed the purchase of a financially troubled airport in Germany.
Amazon also made initial forays into the ocean-borne cargo market — a step toward the reported launch of a global supply chain platform. Eventually, analysts believe Amazon could begin competing directly with conventional delivery companies.