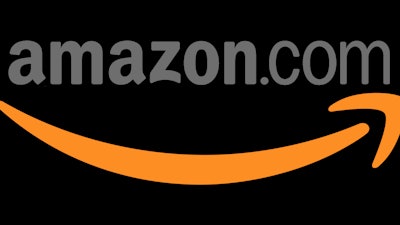 Amazon.com is reportedly considering a purchase of a German airport as it continues to build out its internal shipping operations.
Business Insider, citing a report in the German paper Sueddeutsche Zeitung, said that the e-commerce giant held discussions with officials of the financially troubled Frankfurt-Hahn Airport.
The report speculated that Amazon could develop the struggling international airport into a European shipping hub, particularly in the wake of its plans for an outright takeover of French delivery company Colis Privé.
The acquisition was one of several recent moves by Amazon to control shipping rising costs, sidestep delays among its traditional parcel partners and, potentially, compete directly with them.
The company bought thousands of truck trailers for its U.S. shipping network last year and made an initial foray into the ocean-borne cargo market -- a step toward the reported launch of a global supply chain platform.
An airport in Europe, meanwhile, would complement Amazon's recent lease of 20 cargo jets expected to operate out of a former DHL hub in Ohio.
The Sueddeutsche Zeitung report said that three offers to purchase Frankfurt-Hahn were already on the table and that a decision is likely soon.