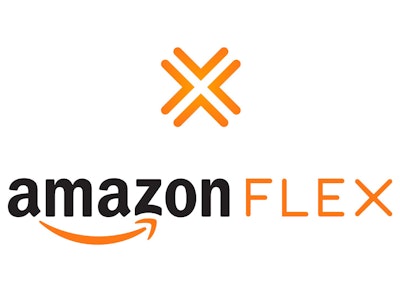 Amazon.com appears to be tentatively expanding its delivery ridesharing system to include all shipments ordered on its website.
Reuters reports that the Seattle e-commerce giant emailed current Amazon Flex drivers in recent weeks about delivering standard Amazon packages to North Texas destinations.
Amazon launched Flex in the Seattle area last year for members of its Prime Now rapid delivery service. The system – now available in 14 cities – promised deliveries in as little as one hour.
Drivers, meanwhile, can sign up for individual delivery shifts and earn between $18 and $25 per hour. The drivers are employed on a contract basis and are not considered Amazon employees, which could subject the e-retailer to tricky questions about benefits and collective bargaining that plagued other ridesharing services.
The transition beyond Prime Now was not announced publicly, but an Amazon spokeswoman confirmed to Reuters that standard packages are delivered via the Flex program in Texas.
The expansion appears to be limited to the Dallas-Fort Worth area for the moment, but observers said that broader utilization of Flex could represent continued efforts by Amazon to control its own shipping costs and curb its use of traditional parcel carriers.
Currently, drivers aren't allowed to deliver standard and Prime Now packages at the same time, but those capabilities will reportedly be introduced later this year.