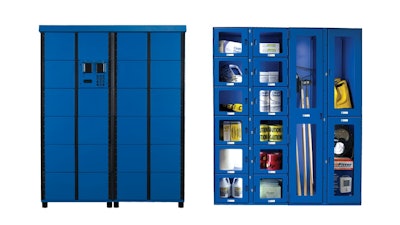 Fastenal
Besides fasteners, construction safety products, Fastenal has become well-known over the past decade for being a major provider and innovator of industrial vending solutions. The Winona, MN-based distributor introduced its now widely-popular FAST Solutions program in 2008 — a 41-year culmination of company founder Bob Kierlen's vision to vend industrial supplies and surpassed 100,000 active vending devices in the spring of 2019. The company has more than 20 different vending solutions, along with 1,179 active Onsite locations as of March 31.
Amid the COVID-19 pandemic, almost all industrial distributors shut their branch doors to the public and have been relying on curbside pickup for customers that typically visit those branches. In Fastenal's 2020 first quarter earnings call with analysts, CEO Dan Florness mentioned how the company has been making arrangements with customers to have Fastenal deliveries be dropped off at a loading dock instead of within their facility. "We're following the protocols of the customer," he said. "In addition to procuring safety products for our customers, we have lined up and we now have – and so we have safety products for our employees."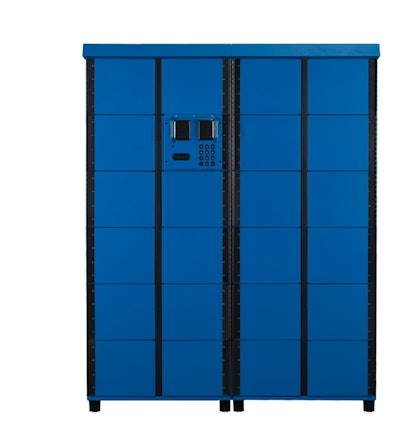 Companies across the B2B supply space and in consumer retail have been challenged during the COVID-19 crisis to maintain business operations while minimizing face-to-face contact with customers. Fastenal just recently began rolling out a new offering that can be particularly helpful here: Lockers.
As part of the FAST Solutions program, Fastenal's Locker Pickup promotes accessibility and controlled access to products either at Fastenal branches or customer facilities, and enables customers to maintain social distancing.
Industrial Distribution managing editor Mike Hockett spoke with Jeff Hicks, Fastenal's Vice President of Sales - FAST Solutions, to learn all about these lockers. He oversees the world's largest industrial vending program, using 26 years of company experience to guide its development and execution.
See our conversation below:
Industrial Distribution: Fastenal's vending program is well-established and fast-growing. What are the key fundamental differences between how the company's typical vending program works and how this locker pickup program works?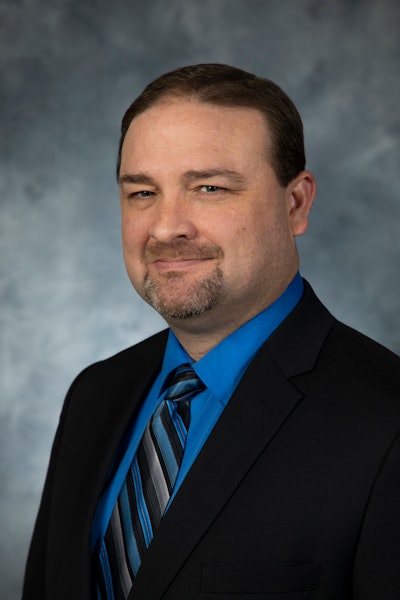 Jeff Hicks: It's the same technology platform but a different way of using it. Our regular vending program supports planned inventory needs and is part of a Fastenal-managed inventory solution. Our locker pickup program extends the benefits of automated supply to unplanned 'spot buy' orders, utilizing our automated lockers as a 24/7 order pickup station. We provide locker pickup via devices located within customer facilities as well as devices placed outside or in the entryway of our local branches. This service is available in a growing number of markets.
ID: Are they largely similar?
JH: In some cases the devices are different, but the process is essentially the same. Whether the locker is located onsite or at our local branch, the customer can retrieve the order at their convenience, including after hours. It creates efficiency because the customer immediately knows when the order is ready and exactly where it's located, so they're not waiting in the shipping area or trying to track it down in their facilities.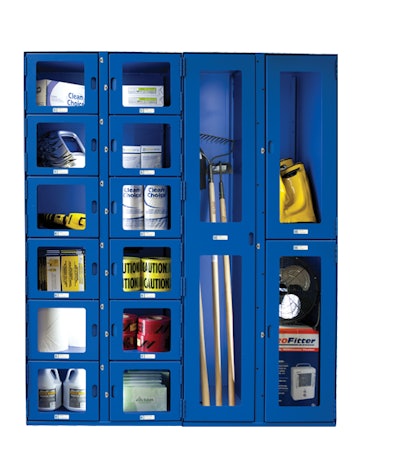 ID: What sort of orders/products are these lockers more geared for compared to your regular vending program?
JH: Through our automated supply program, we currently offer 23 specialized devices, from traditional coil machines to various cabinets, drawers, bins, and lockers. The devices we use for locker pickup are part of this technology lineup. They have various-sized locker compartments to accommodate a wide range of product shapes and sizes, including boxes, cans, bags, even bulk items.
ID: In a nutshell, can you explain how users can track or be notified of when orders are ready in their locker?
JH: Customers can place an order on Fastenal.com or contact their servicing Fastenal location. If it's an online order, they would select locker pickup as the fulfillment option during checkout. And if they have multiple locker locations in their facility, they can drill down and select the device they want to take delivery from. When the order is ready, they receive a notification with instructions and a unique code to access the designated locker. They can pick it up anytime, and once they remove the product from the locker, the system automatically generates an electronic proof of delivery.
ID: These lockers figure to be particularly attractive right now given the level of curbside pickup and contactless order retrieval currently enacted across the industrial supply. Is that the case?
JH: The locker pickup program is another solution Fastenal offers to support safe social distancing while still meeting our customers' daily supply needs. In this case, we're able to quickly deliver the product and provide proof of delivery without any human-to-human contact. From the customer perspective, it's a great way to balance their needs for safety and service.
ID: Besides contactless hand-off/delivery/pickup, what are the other key benefits of these lockers?
JH: The program provides a range of efficiencies, including 24/7 accessibility, multiple secure delivery points, electronic proof of delivery, and no wait time or searching for will call product.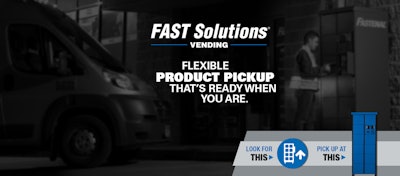 ID: What has been the early feedback about these lockers from Fastenal customers?
JH: Customers appreciate the convenience of the locker pickup option and having a secure location to store and retrieve the product. Most customers are able to utilize a vending device that's already set up in their facilities, so activating the program is a same-day process, with no additional equipment required.
ID: What markets/industries do you see as being the most likely to benefit from these lockers?
JH: It's hard to think of a customer who wouldn't see a benefit in certain situations. That said, the organizations that will see the greatest benefit are those with frequent spot buys, large or multiple buildings (such as a campus environment), or no secure options for staging deliveries. That includes contractors who are traveling and need to obtain orders after hours.
ID: Once COVID-19 subsides, do you think the demand for solutions that enable contactless order pickup will remain elevated as a sort "new normal"?
JH: Fastenal expects the demand for locker pickup to continue to grow long-term because the benefits go far behind limiting human contact. Today's environment has led to a surge in demand for this service, but customers are also realizing the added value of having a secure 24/7 automated order fulfillment option. Because of this, we expect our locker pickup program to continue to expand and evolve for years to come.