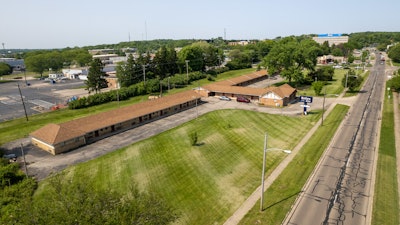 Winsupply Inc.
DAYTON, Ohio — Winsupply continues to expand its footprint in the city of Moraine, Ohio, with the recent purchase of the former Relax Inn, located at 3333 S. Dixie Drive.
While the company's newest property will no longer function as a hotel, it will immediately begin serving the community by providing a training site for the Moraine Fire Department.
"We've always appreciated our ongoing partnership with the city of Moraine," said Bill Tolliver, vice president of the Wholesalers Property Company LLC and assistant corporate counsel for Winsupply. "Winsupply is excited to provide a space where our local heroes can enhance their knowledge, capabilities and skills."
The Moraine Fire Department will be training at the property June 5-7 from 8 a.m. to 4 p.m.
The training will take place in the following areas:
Forced entry (door breaching)
Wall breaching (cutting a window into a doorway)
Interior wall breaching into adjoining spaces
Roof ventilation practice
Disaster response wall marking training (painting the large 'X' on the exterior with code markings for other first responders)
Non-destructive forced entry (drilling out locks, etc.) Hose deployment training
The purchase falls in line with Winsupply's ongoing strategic land purchases, including 3300 Kettering Boulevard, which is now home to Winsupply of Dayton and the Richard W. Schwartz Center for Innovation.
While there are no immediate development plans for the property, Winsupply is always looking for future expansion opportunities. Given the close proximity to Winsupply's support services campus, purchasing this property offers options for future growth that otherwise would not have been available.
Winsupply looks forward to continued growth and partnership with the city of Moraine.