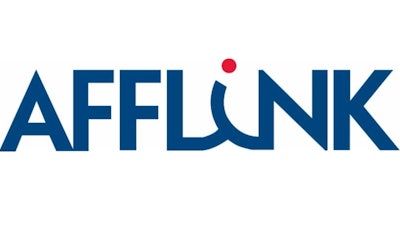 TUSCALOOSA, Ala. — AFFLINK, the "home for the independent" distributor, is now in its 50th year.
The company started as a buying group network of jan-san distributors. Fifty years later, it has expanded, providing products and services for many other industry sectors, including packaging, healthcare, hospitality and government.
As a result of this expansion, it now has nearly 600 distributor-members throughout the U.S.
"We are now the largest and most diverse network of distributors in the country," said Senior Vice President of Business Development Michael Wilson. "Much of this growth is due to our sales and marketing support [for our members], ongoing sales training and education, and due to our size, the ability to negotiate rebates and product discounts for our members."
Additionally, AFFLINK has become very focused on sustainability. It is a charter member of the U.S. Green Building Council, a BOMA360 Ambassador, and an active participant in many sustainability-focused outreach initiatives.
It has also introduced a proprietary education, certification, and marketing program for its network of distributors called Sustainable Choices.
"We want each of our distributor members to be able to speak with authority on sustainability issues," added Wilson. "This includes helping their customers with green procurement, developing corporate wellness programs, and selecting products that can be reused and recycled."
Leading the way in the industry, AFFLINK now has CIMS-GB (Cleaning Industry Management Standards-Green Buildings) and LEED Accredited Professionals on staff. These staffers help AFFLINK members learn ways to help their customers reduce their environmental impacts and achieve Green and LEED certifications.
"Today, to be an effective independent distributor, the more training and education under your belt, the more successful you will be," said Wilson.
It must be mentioned that spearheading AFFLINK's growth over the past 20 years has been Dennis Riffer, who just announced his retirement.
Within hours of posting the announcement on LinkedIn, "there were nearly 2,500 'Likes' and 47 congratulatory comments," said Robert Kravitz of AlturaSolutions, who handles PR and communications for AFFLINK.
"We've never seen anything like this so fast. It shows what a strong and positive impact Dennis and AFFLINK have made on the distribution industry."