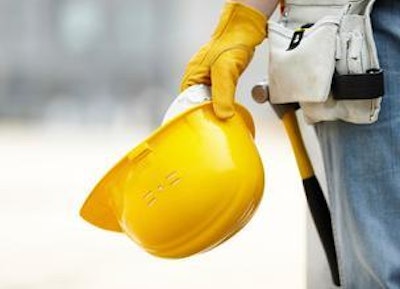 U.S. Construction employment expanded in 236 metro areas, declined in 53 and was stagnant in 50 between September 2013 and September 2014, according to a new analysis of federal employment data released Wednesday by the Associated General Contractors of America. Association officials said that as firms expand their payrolls, many are finding a limited supply of available qualified workers.
"It is good news that construction employment gains have spread to more than two-thirds of the nation's metro areas," said Ken Simonson, chief economist for the association. "But there is a growing risk that contractors in many of these regions will have trouble finding qualified workers to complete the rising volume of projects."
Houston-Sugar Land-Baytown, Texas added the largest number of construction jobs in the past year (13,500 jobs, 7 percent), followed by Los Angeles-Long Beach-Glendale, Calif. (10,100 jobs, 9 percent), Dallas-Plano-Irving, Texas (9,900 jobs, 9 percent) and Chicago-Joliet-Naperville, Ill. (9,100 jobs, 7 percent). The largest percentage gains occurred in Owensboro, Ky. (33 percent, 900 jobs), Crestview-Fort Walton Beach-Destin, Fla. (26 percent, 1,000 jobs), Lake Charles, La. (25 percent, 2,700 jobs) and Pascagoula, Miss. (24 percent, 1,500 jobs).
The largest job losses from September 2013 to September 2014 were in Phoenix-Mesa-Glendale, Ariz. (-6,900 jobs, -7 percent), followed by Bethesda-Rockville-Frederick, Md. (-4,100 jobs, -12 percent), Edison-New Brunswick, N.J. (-2,800 jobs, -7 percent) and Gary, Ind. (-2,800 jobs, -16 percent). The largest percentage decline for the past year was in Steubenville-Weirton, Ohio-W.V. (-21 percent, -400 jobs), followed by Gary and Lewiston, Idaho-Wash. (-15 percent, -200 jobs).
"The job gains have become more widespread but are still spotty," Simonson said. He noted that employment changes can be highly localized. While the Chicago-Joliet-Naperville metro division added more jobs than all but three other areas, the adjacent Gary division had some of the largest losses. Similarly, there were large gains in Cleveland and Philadelphia but substantial job losses in nearby smaller metro areas.
Association officials noted that a recent construction industry survey it conducted found 83 percent of construction firms report having a hard time finding qualified craft workers. They called on federal, state and local officials to act on the measures outlined in the association's workforce development plan to make it easier to establish new programs designed to prepare students for high-paying careers in construction.
"Many firms that have begun expanding their payrolls are finding it hard to locate qualified workers to fill key positions," said Stephen E. Sandherr, the association's chief executive officer. "Unless we find ways to expand training opportunities for high school students and young adults, labor shortages are likely to undermine the industry's recovery."