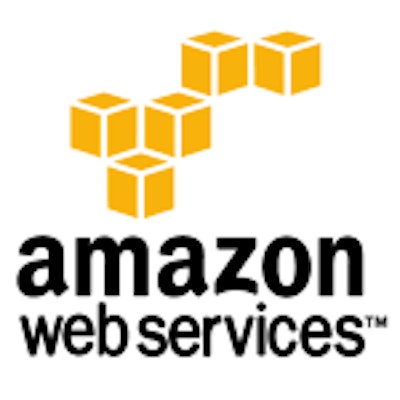 SEATTLE — On Thursday at AWS re:Invent, Amazon Web Services, Inc. (AWS), an Amazon.com company (NASDAQ: AMZN), announced the Amazon EC2 Container Service, a highly scalable, high-performance container management service that makes it easy to run and manage distributed applications using containers on AWS. Initially, the EC2 Container Service supports Docker, allowing customers to easily launch, manage, and scale from one container to hundreds of thousands of containers across a managed cluster of Amazon Elastic Compute Cloud (Amazon EC2) instances. With the EC2 Container Service, customers can start, stop, and manage thousands of containers in seconds. To learn more about the EC2 Container Service, visit https://aws.amazon.com/ecs.
AWS customers have deployed Docker and other lightweight Linux containers on Amazon EC2 for a long time. However, to use them at scale across clusters of Amazon EC2 instances, customers have had to develop their own software or use open source tools that can allocate appropriate resources to each container, schedule container placement, and monitor deployed containers. The EC2 Container Service includes a powerful set of APIs to run and manage containers, allowing customers to use the service as a core building block for applications with the kind of programmatic control and flexibility they are used to with other AWS services. With the EC2 Container service, customers can easily launch a cluster of containers, specify the tasks they want to run, and the EC2 Container Service handles the rest. It coordinates and automates container deployment, and schedules containers to find the optimal instance placement based on the application's needs, a customer's isolation policies, and the customer's availability requirements. Additionally, customers can run a mix of applications or tasks across a cluster of instances to improve the utilization of each cluster.
"Many of our customers have told us they would like to run Docker containers with the same level of control and the same features they use for traditional Amazon EC2 instances," said Matt Garman, Vice President, Amazon EC2, Amazon Web Services. "The EC2 Container Service addresses these customer requests by making it very easy to manage containers at scale. We are also working on integrating many of the most popular AWS capabilities, including CloudWatch monitoring, Elastic Load Balancing, Elastic IPs, and AWS Identity and Access Management. For customers who want to use containers, the EC2 Container Service makes AWS the best place to securely run and scale their applications."
The EC2 Container Service integrates with Docker Hub, a hosted repository where Docker container-based applications are distributed and shared across the entire development community, or shared privately within an organization. AWS also contributes directly to the Docker Hub Official Repository and open source projects, most recently contributing a Dockerized GlassFish application server.
"The EC2 Container Service and the ongoing collaboration between AWS and Docker, represent a great opportunity for organizations looking to build a new generation of constantly evolving distributed applications," said Ben Golub, Docker CEO. "Bringing together the flexibility and performance of the AWS Cloud, with the convenience and speed of container-based applications, provides developers with everything they could want for their business-defining applications––the ability to innovate and scale in real-time."
Swipely helps merchants understand customers and grow sales. With information from the payment network, in-store systems and the social Web, Swipely makes it easy to understand what brings customers back. "We were very early adopters of Docker, and created a toolchain to build and deploy containers," said Bright Fulton, Director of Engineering Operations, Swipely. "We are very excited that the EC2 Container Service is going to give us a native service for managing containerized applications on AWS. We are looking forward to integrating our open source projects with the EC2 Container Service APIs, and taking advantage of the cluster management and scheduling capabilities to run our services more efficiently on AWS."