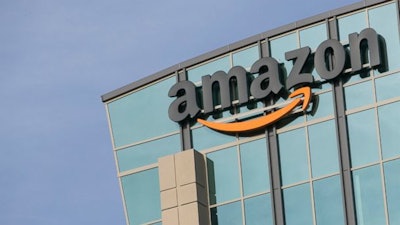 The predictive technology Amazon.com uses to pitch products to online shoppers will soon be available to almost everyone else, the e-commerce giant said last week.
Amazon Web Services chief Andy Jassy announced Amazon Machine Learning during an address to a company meeting in San Francisco on Thursday. The service would be available on a pay-as-you-go basis for companies, governments or other entities to quickly analyze huge amounts of data and make predictions using models.
Amazon officials said the technology could help with anything from fraud detection to demand forecasting to ad targeting. Although the service would likely benefit customers seeking computer behavior or customer data first, AWS data science chief Matt Wood said it would eventually extend to "genomics, the Internet of Things, or large-scale web applications."
The announcement adds the Seattle e-tailer to the machine learning market, which also includes Microsoft and Google. Amazon officials said the service would particularly benefit developers new to extensive data analytics.
"We built a platform for users with no experience in machine learning," Jassy said.
The machine learning service, along with filing and storage systems announced Thursday, are among more than 500 features added to Amazon's cloud-based products in recent months.