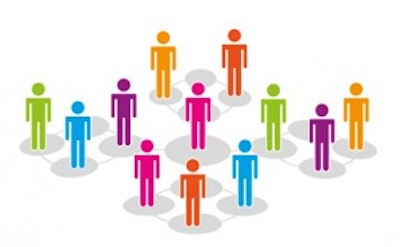 In this blog series, we will be exploring tips for instituting supplier diversity programs.
What is Supplier Diversity? The concept of making a conscious effort to engage diverse-owned (minority, women, veteran, disabled, etc.) suppliers in business contracts and other opportunities.
When the Small Business Administration (SBA) was founded in 1953, supplier diversity was introduced as a new concept. The purpose was to ensure that small businesses had a fair and equal opportunity to win federal contracts. As a natural progression from its commitment to providing small businesses with equal access to government contract opportunities, the SBA has since expanded its support to include minority-owned; women-owned; veteran and service disabled veteran-owned; and LGBT-owned businesses.
Supplier diversity programs refer to a company's proactive process of sourcing products and services from historically under-utilized suppliers. This ensures that a company's supply chain accurately reflects the diverse demographics of the community that it serves and in which it operates. IBC, along with many corporations, have adapted the SBA's concept of supplier diversity, embracing the idea that supporting supplier diversity strengthens the fabric of American industry and economy.
As original equipment manufacturers (OEMs), such as Chrysler, Exxon Mobile and ConAgra, make supplier diversity more of a priority, their expectations for tier one suppliers to adopt supplier diversity initiatives are increasing as well. Tier one suppliers, who historically, may not have had supplier diversity initiatives, are now looking for ways to develop programs that will allow them to retain and grow their OEM business. This series of blogs will provide insights and information for tier one and tier two suppliers who are looking to build or enhance new supplier diversity programs.
Understanding the Role of Tier 1 and Tier 2 Suppliers
The difference between tier one companies and tier two companies is this: Tier one companies are direct suppliers to OEMs. The term is especially common in the automotive industry and refers to major suppliers of parts to OEMs. For example, Sensata Technologies is a tier one supplier of exhaust gas sensors to automotive OEMs.
Tier two companies are the key suppliers to tier one suppliers. Rather than supplying a product directly to OEM companies, they provide products or services that move up the supply chain. However, a single company may be both a tier one supplier to one company and a tier two supplier to another company depending on the product or service supplied.
In the next blog post, we'll cover why supplier diversity is important to your business, and what the changing U.S. demographic landscape means for business and government.