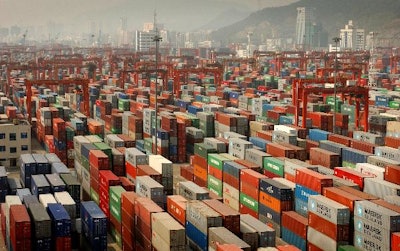 In years past, manufacturers sold products exclusively through distributors. Today, large retailers reach huge markets and are growing at a rapid rate. This tremendous market share has given large retailers the power to bypass traditional channels and work directly with manufacturers, as well as expand their operations with warehousing facilities.
As competition increases from manufacturers selling direct and retailers offering low prices and a large mix of merchandise, distributors struggle to meet customer demands while turning a profit. To survive in today's changing market, distributors need to increase efficiency, eliminate waste and become smarter about merchandising their products.
1. Provide a knowledgeable staff
Distributors have the opportunity to compete successfully by emphasizing their expert technical advice and offering exemplary customer service. Many distributors build a loyal clientele by helping customers analyze their problems and find the right tools, supplies and equipment. Prompt, accurate and personalized service can help convert one-time customers to long-term customers.
2. Furnish one-stop shopping
Distributors can differentiate themselves in the market by delivering a more comprehensive offering to their customers. By better understanding what their customers want and having these products available, distributors can keep their customers satisfied. To accomplish this, distributors need to improve the accuracy of product demand forecasting, understand and evaluate customer buying history and have a complete view of the customer's business in order to easily identify and upsell promotional items.
3. Be easy to do business with
Distributors can make life easier for their customers with improved access to information. By providing online self-service access to information about their inventory, distributors can enable customers to check items such as their order status, pricing and product availability any day, any time.
4. Meet customers' price expectations
To stay competitive, distributors need to sharpen their pricing skills. Offering product discounts with confidence, executing special promotions or adopting an "everyday low price" strategy while maintaining profitable margins enables distributors to effectively compete for customer mindshare.
5. Improve business efficiency
To run an efficient business operation that minimizes operating margins, distributors should standardize and automate business processes, increase collaboration across departments and have real-time insight.
Distributors can survive and thrive in today's competitive environment where large discount retailers work directly with manufacturers. The key is to differentiate their offerings by providing better customer service with tactics that include offering a more knowledgeable staff, delivering more convenient one-stop shopping for specialized products, and being easier to do business with. At the same time, distributors need to meet customers' price expectations and improve efficiency.