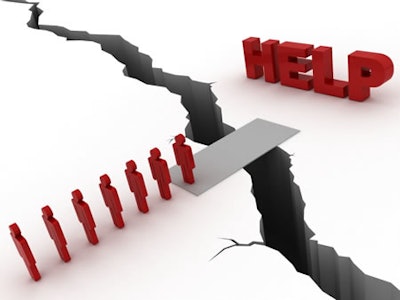 Many CEO surveys indicate that they are satisfied with their warehouse and transportation activities, and are most frustrated by the "lack of visibility" and "demand volatility" of their inventory.
APICS, the professional organization, www.APICS.org, is the recognized expert on all things related to inventory defines Demand Management as:
The function of recognizing all demands for goods and services to support the marketplace. It involves prioritizing demand when supply is lacking. Proper demand management facilitates the planning and use of resources for profitable business results.
Some of you may be thinking that this sounds like forecasting, a topic that many distributor sales people consider an annoyance at best. There is an element of demand planning that is forecasting, but as we will explain the forecast is just one part of the demand plan.
Demand management has changed over the last few decades due to improved technology, more depth of data, and the globalization of suppliers and customers. As a distributor, you need to recognize this trend and consider how to take advantage of the tools that are available to better manage demand.
Here are the factors that influence demand:
Competition - pricing, promotion, and other decisions made by your competitors can quickly affect the demand for your products.
Market trends - as the economy continues to improve in 2014, how does that affect over-all demand in your industry and for your product categories?
Your company's business plan for new products, promotions, etc.
Your company's capabilities to have the right products in the right quantities at the right time for customers.
The effectiveness of your sales organization, advertising, and web site.
Demand management involves getting the best possible information about all of these factors and developing a projection of future demand that becomes the basis for purchasing products from your suppliers.
Now let's consider the sources of demand that you may have in your business:
Customers - most importantly customer orders for the basic products that your company sells.
Customer orders for replacement or spare parts (for some distributors this may be the primary business.)
Promotions and other marketing-related activities that are initiated by your suppliers or by your own company.
Intra-company tranfers
Kitting or special packs that you create for a given customer.
Point of Sale data provided by your customers.
One of the challenges we often see is that many distributors we have worked with assign the demand planning responsibility to the people doing their purchasing or inventory planning without providing input from sales and marketing. Couple this with the fact that many companies fail to provide appropriate support and training to perform the demand planning job effectively, the demand plan / forecast often becomes hyper-reactive to changes in historical demand and fails. Without understanding the subtleties of forecasting, the people or the forecasting software is blamed and the process is abandoned. This leaves the company no better off and in some cases in worse shape then when they started. Considering this, here are some actions for you to consider:
Assign sales the responsibility for creating the forecast and promotion calendar. Ideally, the forecast should start at the customer or product category level of detail depending on your business. Measure forecast accuracy and develop plans to continuously improve accuracy. Ongoing communication and analysis of forecast performance are keys to improving demand plans and in turn supply performance.
Evaluate how your people currently address the demand planning activity.
Determine if specific demand management training and education is required to raise the level of competency of your people.
Do you have the right technology in place to take advantage of the inputs that were mentioned earlier?
Consider implementing an S&OP process so that the efforts to improve on the demand side are effectively integrated into your overall business process.
Recognizing all of the influencing factors as well as the sources of demand for your business and then developing a plan is the essence of demand management. The Distributor Board has helped many distributors improve in this critical area of the business and, as mentioned by APICS, these changes will improve profitability.
Herb Shields has spent his career in Operations and Supply Chain management. He has deep experience leading organizations in adapting to and succeeding in the ever changing business environment while providing career opportunities and training for both professional and hourly employees. As a consultant since 2000, Herb has assisted mid-size manufacturers and distributors in improving their supply chain and operational performance. He has reduced costs of purchased materials and services, increased inventory turnover, and improved the skills of client personnel through customized training programs. For more information, please visit www.thedistributorboard.com.