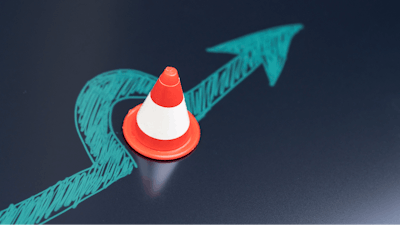 iStock
Supply chain disruption is nothing new. Granted 2020 was a banner year and an extreme example of disruption, but if we are honest, disruption is a constant in supply chain-centric businesses today. In terms of pandemics alone, it was not that long ago we were visited by Zika, H1N1, SARS, bird flu, and other unpredictable and widespread illnesses. There were also other unexpected disruptions such as explosive lithium batteries, volcanic eruptions, Brexit, embargos, product shortages, and trade wars that affected the global supply chain in some capacity.
It is just a matter of time before distributors experience major disruption in their business and it will most likely hit on a front that may not be expected. Coupled with the normal fluidity of supply and demand, planning is a complicated and constant exercise.
This situation, and especially the last year has been a wake-up call for distributors to look at ways to improve their planning capabilities and for some to even question the value of planning at all.
Reacting to Market Disruption
How does the old joke go? What's the difference between a forecast and the Loch Ness monster — some people still believe in the Loch Ness monster.
Still, every distributor needs to plan forward. To compete in today's market, distributors must have the right tools and knowledge to predict demand, market conditions, and customer needs. Adding further complexity, distributors must then learn how to balance those changes amidst a complex global supply chain, matching different opinions, growth aspirations, resources, lead times, and financial constraints to define and execute on business priorities.
Increasing inventory buffers is a natural reaction to this situation, as it would keep customer service levels up but also put a strain on the business by tying too much space and capital in inventory, which brings about another whole set of challenges. Nevertheless, optimal inventories for customer service levels and capital investment is the holy grail of a distributor's business and the mastery of this is key to planning effectively.
The supply chain is fluid and, for many distributors, linear planning can result in firefighting and reactionary operations that may not deliver optimal outcomes. The world has changed, and disruption means you need to not only pivot rapidly but pivot intelligently. Decision-making in panic mode can be remedied by a diversification of your supply chain network and adopting digital tools and mindsets. This means being able to accept that machines can help in supply chain planning by removing the inherent bias of status-quo thinking, allowing your business to respond quickly to disruption by predicting outcomes based upon data and leveraging a broad connected network.
The need to plan ahead of disruption requires an understanding of real-time market intelligence, supply chain capabilities, and buyer behaviors. Using this information to calculate your exposure and opportunities in various scenarios can help balance forward-looking market conditions and business constraints that ultimately culminate in a demand plan by product and product category.

Leveraging Business Intelligence to Scale
The supply chain is fluid but still needs to be measured. To get the best results, assumptions need to be based upon data and not guesses. Even so, you are calculating a baseline that as stated before, will undoubtedly need to be adjusted. The more intelligence distributors can build into their system, the more it will help planners go beyond tribal knowledge for scenario calculations by using automation and optimization algorithms to help calculate some of the more complex indicators from the market. The closer you get to real-time transparency of your supply chain for things like inventory in transit, on-hand inventory, supply capacity, outbound logistics, and demand signals, the better and more accurately you can react to real-time situations.
Advanced technologies like machine learning can help planners make better decisions by crunching historical data and revealing trends that will allow them to respond proactively to new conditions and more accurately predict future outcomes.
Demand sensing capabilities give your planners the capability to understand your demand in real-time and predict impact upstream for smoother operations.
Supply chain planning should not only be taken into account within the four walls of your business. External stakeholders have a great impact on the supply chain, and therefore, on your ability to respond to disruption. More accurate forecasting and predictable operations can be achieved by bringing your business network and trading partners into the planning process digitally. Creating a digital twin of your network to identify things like production or transportation volume at any given time will go beyond a fixed representation that can be used in real-time planning by providing a better representation of reality.
Building Scenarios to Overcome Supply Chain Disruption
Resiliency in a supply chain means flexibility and the ability to respond optimally to disruptions that impact business as usual. Planning for the unknown is challenging and coming up with linear plans where business targets are a single number or scenario will not prepare your business for the rapid changes that await. Distributors need the ability to create multiple plans or scenarios on the fly using real-time data to prepare for these inevitable volatile market changes.
To have a truly resilient supply chain, distributors need to prepare more than one plan to pivot to when disruption occurs. This requires a new way to plan digitally, as scenarios and volatile conditions are hard to simulate in a spreadsheet. Distributors should consider setting up for one number and then throw different conditions at the numbers to understand how to react optimally. This requires dedicated tools to help you achieve this capability and preemptively find vulnerabilities in your supply chain.
The ability to plan scenarios on the fly will also accelerate the executives' ability to make strategic decisions and tough choices such as adding/removing products, changing a supplier, or adding a DC for better customer service or lower costs.
Creating scenarios and comparing in real-time how your baseline is stacking up against budgets using autonomous capabilities will allow you to see if things are on track or is there a trend that you need to respond to. Digital tools permit your planners to operate with exception-based interventions and focus their time on high-value tasks. Using scenarios and real-time data inputs will help you balance financial investments based upon actual supply chain performance and enable you to intelligently respond to supply chain volatility.
Collaboration in the S&OP Process
Planning usually starts with sales projections, and it is important to have consensus amongst the different perspectives of functional stakeholders. For example, marketing may be aspirational, sales may sandbag projections, operations will want to minimize stockouts, and finance will want to optimize the bottom line. Constant collaboration is key to optimizing this process and maintaining streamlined operations, a strong bottom line, and optimal stock levels.
Connecting in one digital thread removes information latency between departments which increases flexibility and streamlines this often cumbersome collaboration. Too often, silos are created and decisions are made by stakeholders that adversely affect other points in the operation. Inevitably key considerations may end up falling through the cracks or creating situations that require urgent reaction, resulting in less than optimal outcomes. For the best results, you will need to make decisions based upon a balance of customer focus, operations, finance and procurement priorities. Collaboration and scenario tools can help distributors achieve optimal planning operations.
How to Prepare for the Journey
Business planning is a fundamental and vital component to a distributor's success. Unfortunately, even the best plan will be subject to adjustments, so the key is to utilize tools that provide your team the ability to collaborate, create scenarios, respond intelligently, and measure progress in real-time.
Business planning is much like driving a car: you have a destination but things happen, and you will have to respond to conditions in real-time en route to that destination. The more prepared you are with digital intelligence and stakeholder connectivity, the better your outcomes will be when inevitable disruptions are thrown your way in the future.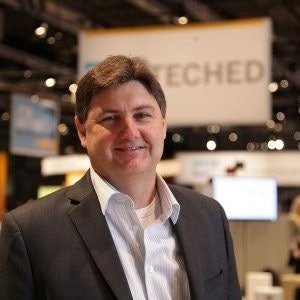 Mark Jordan is a Solution Manager at SAP. He has more than 19 years of enterprise software product management and business development experience, the last 12 of which have been at SAP being responsible for all aspects of product management on multiple products. For more information on how wholesale distributors can expand beyond traditional industry boundaries and become a proactive, insight-driven distributor click here.