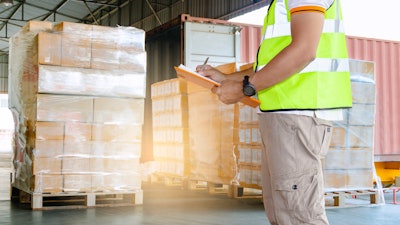 iStock
In the modern era, customers have complete control. Our digital-first economy allows customers to shop around and find the best deals on whatever they desire without ever picking up the phone or leaving their seats. In fact, customer expectations for speed, simplicity, reliability, availability and personalization are high – and growing each day.
This presents incremental challenges to deliver these services and has exposed many gaps in legacy systems that distributors have relied on for many years. These evolving requirements have been accelerated by the COVID-19 pandemic and many distributors are scrambling to compensate by juggling multiple data systems without a cohesive, interconnected approach. These attempts have also led to increased operating costs, longer cycle times, higher labor costs and slower order fulfillment.
The answer to these complex problems requires distributors to examine their operations and discover ways to innovate to not only keep up with the changing demand, but to cement and grow their market position.
To compete with the leaders in the industry, distributors need total supply visibility that allows them to achieve better planning, procurement, storage, customer experience and delivery practices.
Why Distributors Should Transform Logistics Practices
A supply chain supported by end-to-end distribution processes is better equipped to optimize freight, shipping, and warehouse operations by offering the visibility needed to make efficient logistics and order fulfillment decisions. Having a complete picture of what is happening at every stage of the supply chain can help distributors make efficient decisions across the entire business – from sourcing goods upstream through delivering them to customers downstream.
To achieve this supply chain nirvana, distributors must take the time to reflect and identify which processes could be improved. If more than one system is currently in use, the benefits and drawbacks of each system should be outlined.
According to IDC, 63 percent of companies say that supply chain resiliency is a critical gap in their supply chain. Additionally, companies that invest in resiliency, supply chain transformation, and supply chain planning software will inherently have increased supply chain visibility and access to insights that reduce operation and labor costs while improving order fulfillment.
Aside from improved process viability, end-to-end logistics provide numerous time-saving and cost-saving benefits that all distributors can achieve. These benefits include:
Elimination of operational silos
Flexible solution deployment
Improved capabilities for cross-industry best practices
Reliable support for high-volume operations
Scalable solution architecture
To further articulate these core benefits, SAP Performance Benchmarking found that distributors who rely on end-to-end logistics tools and processes recognize the following return on investment:
14% improved response to customer demands
22% reduction in transportation spending
48% decreased in order-cycle timelines
Up to 10% better order fulfillment
Unfortunately, simply implementing end-to-end logistics technology is not enough for distributors. After taking a look at the digital reflection of the business, it becomes evident that a connected logistics network is crucial to obtaining the desired end-to-end supply chain visibility. Otherwise, crucial business considerations will continue to slip through the cracks, cause delays, and unnecessarily increase operational costs.
How to Achieve a Connected Logistics Network
To secure a unified view of real-time supply and demand, distributors must eliminate departmental silos. Without having a synchronized view of what is happening at any given moment, departments can work against each other rather than with one another. With the right technology solutions, distributors can react faster to change and make better, more informed decisions on the spot.
We are already in the next generation of warehouse technologies; robots, augmented reality, connected vehicles, and other advanced technologies can be used to programmatically keep up with supply and demand requirements.
Additionally, the Internet of Things (IoT) is crucial to create a connected logistics network that works in favor of distributors. With internet-connected devices and technology, distributors can benefit from improved productivity and customer delivery times. The increased connectivity of everyday tasks provides distributors with the information required to track assets, predict future issues, and proactively respond to any changes in the supply chain.
Zinus' Strategy for a Unified Supply Chain
A recent example of a supply chain transformation is wholesale distributor Zinus. This South Korea-based company is gaining international recognition for a unique e-commerce experience that provides customers with in-home comforts faster than the competition.
To continue growing at its desired pace, Zinus recognized something needed to change. The company was struggling to create harmonized visibility across the enterprise to improve decision-making and supply chain performance. The company also needed to gain the agility required to quickly respond to changing customer demand and market conditions.
Supporting these global expansion ambitions and accelerated growth plans meant that Zinus needed a more resilient, connected supply chain network. Part of this required moving from a spreadsheet-based planning approach to an integrated system that could support automated statistical forecasts and real-time situations.
As a result of this strategic corporate charter, Zinus implemented an integrated business planning (IBP) application to complement its digital core. These intelligent technologies provided the capabilities Zinus needed to improve demand management, reduce manual work, integrate sales and operations, and inevitably digitize the supply chain.
The result? A connected logistics network that can support cross-departmental collaboration. This, in turn, enables Zinus' employees to make better decisions using real-time insights gained through a single source of truth.
Claud Noh, Corporate Chief Information Officer and Vice President of Zinus, adds that "we're operating as one, toward one target. That is, SAP IBP provides us with a single source of truth that puts us on a unified path to reach our business goals."
Why it's Important to Maximize Supply Chain Visibility
By adopting digital supply chain technology that promotes visibility across the entire network, distributors can optimize logistics and benefit from a harmonized approach to planning and execution.
In a digital economy where the customers have most of the power, distributors can no longer afford to play catch-up. Each department must go through a digital transformation to obtain a seamless understanding of every aspect of the supply chain. Should an issue arise, every department should have the means to adjust operations appropriately and minimize any downturn.
With a connected logistics network, distributors can be well on their way to improving profits and strengthening customer loyalty.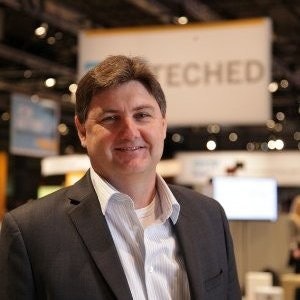 Mark Jordan is a Solution Manager at SAP. He has more than 19 years of enterprise software product management and business development experience, the last 12 of which have been at SAP being responsible for all aspects of product management on multiple products. For more information on how wholesale distributors can expand beyond traditional industry boundaries and become a proactive, insight-driven distributor click here.