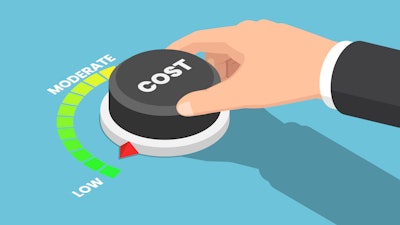 iStock
Dynasty Chemical Products, which distributes cleaners, solvents and other chemicals for industry, decided that their financial arrangements with their payment processing partner needed some scrubbing, too.
To reduce costs, they: 1) replaced their physical credit card terminals with virtual ones, 2) entered more customer information, such as zip codes, with each payment, and 3) requested special business-to-business pricing.
The result? They are now saving $10,000 on their payment processing fees each year.
This is just one example of cost management practices that can help industrial distributors maximize their bottom line. Indeed, 15-20 percent of their essential business expenses—telecommunications/networking, electronic logging, payment processing, waste management and small package shipping (up to 150 pounds—may be renegotiable.
Even distributors who are satisfied with their current arrangements should consider reviewing them. They may be leaving extra cash on the table, rather than putting it in their pockets.
Scrubbing Credit Card Processes
Other distributors can take a page from Dynasty Chemical Products' playbook and:
Expect the unexpected: Even "premium" credit card processing partners—whom you would expect to stand firm—are often in a position to lower their invoices.
Watch early termination fees: Fees that exceed more than a few hundred dollars should be considered out of bounds.
Go virtual: In an industry where many customers pay by phone, having to maintain and repair physical credit card terminals is expensive and wasteful. Use virtual terminals instead like Dynasty Chemical Products did.
Be a detail fiend: The more customer address information you add consistently to every order, the more you will decrease your transaction fees.
Stay secure: Compliance with standards set forth by the PCI Security Standards Council and its member companies is a best practice for avoiding data breaches. On average, says IBM security, these cost organizations around the world a little less than four million dollars.
Catalog fewer costs: Do you have an online catalog with e-commerce functionality? This may force you into using the select few payment processing partners whose software is compatible with yours. That doesn't mean that you're locked into a particular price; these partners may be more flexible than you think.
Telecommunications/Networking
Migrate away from copper lines: If your company has multiple locations and warehouses, all wired with copper lines, you may have different phone plans for each one. Moving to a Voice over Internet Protocol (VoIP) system, where all calls are routed over the Internet to/from a central location, will reduce the complexity, eliminate billing disparities from facility to facility, and generate significant savings overall.
Walk away from phone insurance: Insuring multiple colleagues' cell phones is likely to be more expensive than replacing them with refurbished ones as needed. Most phone companies' insurance plans will automatically replace defective phones with refurbished ones anyway.
Scrutinize cell phone plans: Look for new opportunities for special pricing, as well as discounts based on past billing errors (shown on customer service records, or CSRs).
Are you paying for separate hotspot devices? You may save by adding a hotspot plan to your mobile pricing.
Small Package Shipping
Watch fuel surcharges, ensuring that they are adjusted downward when rates decrease.
Time is money: When packages are habitually late, and the reason is not weather-related, you are entitled to refunds.
"Ship smart," choosing Express or ground-based on careful prioritization and advance planning.
Widen your partner universe: For international shipping, for example, a partner with a focus on global delivery may be most cost effective. Private companies may also be less expensive than the U.S. Postal Service, which cannot bend on rates.
Don't assume pricing is ironclad, even when discounted: Many shippers will be open to further discussions, and outside partners with experience in this area can be helpful in assessing what's possible (and getting it done).
Waste Management
One size does not fit all: Will you save money with a local, regional or national provider? What about a partner that specializes in hazardous materials, construction or scrap metal and steel? Do your due diligence, and watch out for their fuel surcharge policies, too.
Electronic Logging
This industry has multiple companies with excellent product offerings; take the opportunity to research several of them.
The Final Word
In short, by getting your investigative skills into motion, you may well have a shipment of savings coming to you, just in time to improve your year-end numbers.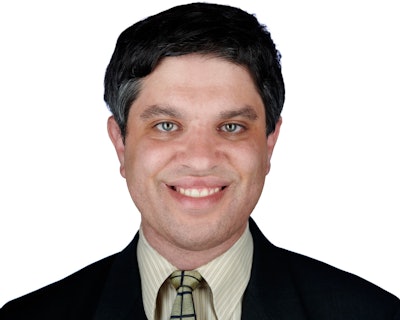 Seth Tenenbaum is a Boston-based Strategic-Partner with Schooley Mitchell, the largest independent cost reduction consulting company in North America, with offices from coast-to-coast. Since its founding in 1998, Schooley Mitchell has helped 23,000 organizations reduce essential business expenses by an average of 27-28 percent, delivering over $360 million in documented savings. Mr. Tenenbaum can be contacted at seth.tenenbaum@schooleymitchell.com or 617.655.6505.