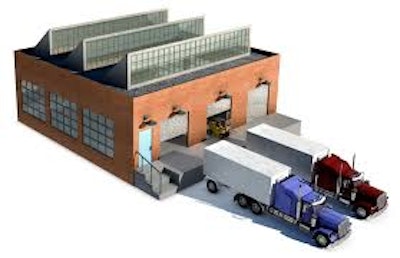 For many wholesale distributors, the relationship with their third-party logistics provider (3PL) is one of the most important relationships they have since they meet some, or even all of the distributor's transportation and warehousing needs. And while outsourcing logistics is freeing up distributors to focus on other areas, it introduces the problem of information exchange, a critical factor with the advances in sensor technology, new business models and value added services.
Today, 3PL partnerships typically involve a series of smaller warehouses in a variety of locations rather than one single large warehouse in a central location. With inventory dispersed across one or more countries or globally, a wholesale distributor needs to have insight into all those warehouse locations in order to run its business effectively and be able to rapidly adapt to and accommodate any shifts in its customers' buying behaviors. Cloud computing is fast becoming the platform they use to exchange key information with their supply chain partners.
Cloud-based business management software not only improves the efficiency of a wholesale distributor's own operations but also helps to forge tighter integrations with their partners. The ultimate goal is real-time visibility across the entire supply chain to quickly take action to resolve potential or actual disruptions occurring at any point. In that way, wholesale distributors can deliver a better, more cost-effective service to their customers in retail and other industries.
Traditionally, wholesale distributors have had more of a hands-off relationship with their 3PLs with some sharing of information but not what one would call a free flow of data between the two parties. This is typically because many 3PLs lack a strong underlying and unified technology backbone. They are often small, family-owned companies operating in a very low margin and highly commoditized business that run lean and haven't invested heavily in technology for many years if at all. Instead, they're often using a mix of poorly integrated manual and automated business processes involving a variety of homegrown or third-party on-premise point solutions to handle transportation or warehouse management. Reliant on disparate systems means the data the 3PL does make available to its wholesale distribution partner is unreliable – the information may be incomplete, outdated or inaccurate – and therefore cannot be used as the basis for decision making or future planning.
S-One Holdings is an example of a wholesale distributor that's been able to streamline its supply chain thanks to a seamless information exchange with its 3PL partner. S-One Holdings oversees six subsidiary companies in the professional-grade printing paper and materials industry. One subsidiary, BMG fulfills as many as 5,500 orders a month and handles drop-shipping from manufacturers to 16 UPS warehouses in North America, Europe and Asia Pacific. BMG and UPS worked together to integrate feeds from UPS' systems directly into NetSuite allowing them to power bi-directional data exchange on sales orders, purchase orders, advance ship notices (ASNs), return authorizations and more via web services and an FTP server. The seamless integration now allows S-One to be directly integrated with UPS global and supports a $150 million business.
Redcat Racing, a distributor of high-end radio controlled cars based in Phoenix, Ariz., has a similar relationship with its 3PL partner in Ashville, N.C. to better balance inventory. Redcat distributes about 100 cars, each with roughly 180 spare parts equaling roughly 3,500 SKUs. Its biggest expense is shipping and holding inventory. Because it's running a cloud-based ERP and inventory management system, Redcat is able to extend the information to its 3PL partner to better balance inventory. Redcat can see at a glance how many orders they ship same-day vs. next-day or two-days; the days of the month that orders start increasing; which types of orders they are; and how to adjust.
Enabling a Successful Symbiotic Relationship in the Cloud
Looking ahead, the relationship between wholesale distributors and 3PLs looks to become even more symbiotic. As warehouses become increasingly mechanized, the roles of warehouse staff will change to become more specialized and analytical, particularly with regard to the advent of the Internet of Things. Components and finished products with embedded intelligent sensors will be able to transmit data about their status during storage, picking, packing and shipment both to the warehouse staff and to the wholesale distributor. Specially trained warehouse staff provided by 3PLs will potentially act as information brokers and interpreters for wholesale distribution partners alerting them to what's going on in the 3PL warehouse. Additionally, with more customer appetite for highly individualized products, a 3PL may be involved in personalizing a wholesale distributor's products.
Conclusion: The Cloud Facilitates Partnership and Collaboration
The cloud is the enabling technology which can bring wholesale distributor and its 3PL partners closer together and provide the basis for deeper collaboration. As the symbiotic relationship grows between the two communities, cloud-based applications help provide real-time visibility across their combined operations. Whether a wholesale distributor and their 3PLs have all adopted cloud applications or whether one partner is using the other's portal technology to hook into their cloud warehouse management system, it's the cloud that's helping make those connections. For both the wholesale distributor and the 3PL, the cloud is helping set the stage for long-lasting mutually beneficial partnerships which also ensure optimal and efficient running of their combined supply chain and speedy and efficient delivery to the end customer.