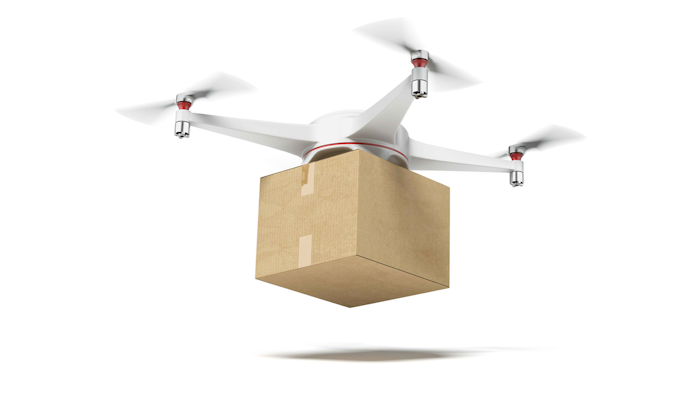 Demand for both commercial and personal drones continues to grow rapidly, but a recent report predicts that commercial delivery drones will make practically no impact on that market over the next few years.
The analysis by Gartner Inc. estimated that delivery drones would account for less 1 percent of the commercial drone market — a segment that is already dwarfed by hobby drones — through 2020.
Although the potential for delivery drones to revolutionize commerce sparked widespread media coverage in recent years, the Gartner forecast noted that safety concerns and logistical complications continue to prevent regulators from authorizing delivery drone systems.
"We expect that delivery drones will begin finding a niche in business-to-business applications first, particularly for internal services within one company where logistics will not be such a big factor," said senior research analyst Gerald Van Hoy.
In nearly every other industry, however, Gartner analysts said that drones will be increasingly deployed as regulations develop and markets stabilize.
Industrial inspections are expected to account for the largest share of the commercial drone market through 2020, mainly due to adoption by the energy, oil and gas, infrastructure and transportation sectors. The agriculture sector, meanwhile, should comprise just 7 percent due to ongoing cost sensitivities.
Production of commercial drones is expected to increase from about 110,000 last year to 174,000 this year, and revenue should jump from $2.8 billion to nearly $3.7 billion. Although commercial drones accounted for just a fraction of the overall drone market, they generated more revenue due to significantly higher selling prices.
Gartner also anticipated that hobby drones would continue to grow in popularity. Production is expected to climb from more than 2 million personal drones in 2016 to 2.8 million this year, while revenues from those sales should rise from $1.7 billion to more than $2.3 billion.
Overall, commercial and personal drone revenue should hit more than $6 billion this year — an increase of 34 percent compared to 2016 — and grow to $11.2 billion by 2020.