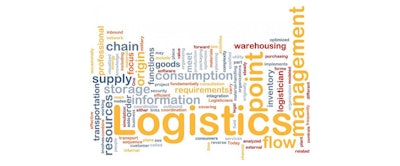 With 2016 rapidly coming to a close and everyone looking to what 2017 will bring, BoldIQ president and CEO Roei Ganzarski discusses what the top trends and disruptions will be next year in the transportation and logistics industries.
Q: What changes will transportation and logistics companies need to make in 2017 in order to keep pace with the on-demand economy?
A: The decrease in demand combined with the growing 'On-Demand' economy is driving the need for transportation operations to become demand driven.
On-demand means a consumer or customer can get what they want, at the time and place they want it, and only have to ask for it when they are ready to ask and not before. While this is the customer facing aspect, the transportation operator aspect (the organization that needs to provide the service) must be demand-driven in order to serve the on-demand need in an efficient manner that enables scale, growth, and profitability. The on-demand economy is shortening planning cycles and significantly shortening decision-making time frames. This means the need for intelligent, data driven, and real-time decisions is critical.
Being demand-driven means having the ability to utilize your resources at the highest level possible and do so in real time in a dynamic and ever-changing environment. Note that this assumes organizations have finite resources to do their work. This must be viewed differently from the so-called 'sharing economy' where an operation will use someone else's resources because they are so inefficient, they have spare time or capacity on their resources. The sharing-economy in fact thrives on the inefficiency of the current environment.
I believe this will lead to 3 trends:
Consolidation and elimination of some transport companies that cannot adapt fast enough to the change.
Emerging transport leaders that can rapidly adopt new technologies that will enable them to become demand-driven.
Unfortunately, an emergence of 'sharing-economy' based transport companies that own no assets but thrive on the newly created excess capacity are in fact driving more inefficiency into the industry.
Q: What are the biggest implications for the transportation and logistics industry in 2017 with advancements in IoT, big data and software?
A: The next few years will have a lot of IoT 'things' being created as individual products. A driverless car; a drone; a crewless ship; etc. A lot of effort, money, and media coverage go along with these great developments. See for example the recent Uber delivery truck that transported beer; the first US government-approved drone delivery using a Flirtey drone transporting 10 pounds of medical supplies to a rural health clinic; and more.
However, not enough work will be done on the integration of these in the next few years (since it is not as 'sexy' and creates less news and media coverage) and thus the adoption of these will be slower than what people anticipate. In integration, I am referring to two levels:
Integrating into the relevant networks – For example, does having a drone that can deliver a package mean a delivery company knows how, when, and where to use it? Does having a smart water meter mean that the utilities companies know what to do with that data?
Integration across platforms – For example, when the smart water meter detects a leak and a need to be replaced, will the utilities company know to have a replacement part sent by drone to the house and have a technician scheduled to arrive at the right time to do the work?
While the above two examples of 'back office' operations are not as sexy or news generating than the 'thing' itself, these are required to make sure that as a smart city, smart community, and indeed smart society, we are able to truly take advantage of the IoT to better our lives.
Q: What major disruptions can the shipping industry expect?
A: The disruption is happening now. Consumers are demanding goods when and where they want them and are 'ordering' them very last minute. This means the manufacturing needs to be faster and more dynamic and transport needs to be faster and more dynamic. On the other hand, this will also lead to real-time on the fly manufacturing of many good we previously thought not possible. 3D printing will enhance and grow and price points will drop. Thus, the overall need for shipping will shrink.
Q: Autonomous vehicles: Hype or industry game-changer?
A: Game-changer without a doubt. The question will be at what level. If no holistic real-time scheduling and coordination operation is put in place, then the game changer will be that on my commute to work I can read the paper as opposed to focusing on the road and there will be fewer accidents. All great.
If there is holistic coordination, then we can truly move to having less car ownership and travel/transport on demand without compromise. Super!
Q: Drones: How and when will they be utilized?
A: They already are. You just don't see it every day. Ask the militaries of the world. DoD. Firefighting. Search and Rescue. Film making. We just don't see deliveries being made with them yet. That will take time due to public perception and regulation. Perhaps 2020.
Q: What challenges will e-commerce present in 2017 for transportation and logistics?
A: See answers above. It is not so much e-commerce as it is the ability and now consumer behavior of creating demand last minute but expecting to get the purchase when and where they want. E-commerce is the tool that enables the new expectations.
Q: What is the number one pitfall contributing to operational inefficiency in the transportation and shipping industry? How can this be mitigated in 2017 and beyond?
A: Human behavior is the number one pitfall. The false belief that 'no one and no software can do what I do or as good as I do it' is what stops operations from using technology to significantly enhance their operational efficiency.
As President and CEO of BoldIQ, Roei Ganzarski is responsible for the overall growth and business of the company as well as day-to-day operations, engineering and development. Prior to joining BoldIQ, he was with the Boeing family of companies for 13 years in continuously increasing roles of responsibility. His last role at Boeing was Chief Customer Officer for Boeing's Flight Services division where he led all worldwide customer and market facing organizations and was responsible for revenue growth and customer service. His other experiences prior to Boeing include private investment banking, corporate finance, advertising and the military.