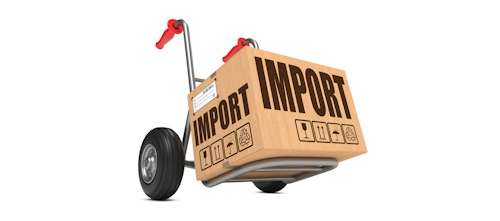 Some small businesses are warning that a tax reform proposal under consideration in Congress could force them to cut jobs or go out of business altogether.

The Wall Street Journal spoke with several small business owners throughout the country that worried about their futures under a process known as border adjustment, in which imports cannot be deducted as business costs while exports are exempted.
The plan would, in effect, increase taxes for companies that depend on imported materials. Although large companies would also be affected, small businesses could be particularly at risk due to inability a lack of domestic manufacturing capabilities, leverage with suppliers or scale with customers.
A calculation by the Journal showed a hypothetical tax bill rising from $17,500 under the current system to $50,000 under border adjustment and other factors.
Supporters of the plan argued that the subsequent increase in the dollar would make imports cheap enough to offset any tax bill increase. A strong dollar, however, also causes problems for U.S. companies whose goods become more expensive in foreign markets.
Smaller manufacturers, meanwhile, could benefit from the plan if it raises prices for imported goods.
The Journal noted that border adjustment is broadly supported by House Republicans as part of a sweeping tax reform package. The tweak would generate about $1 trillion over ten years and compensate for reductions in individual and corporate tax rates.
The Trump administration signaled an increasing willingness to consider the proposal if incorporated into a tax proposal that would fund a massive, expensive wall along the southern border.
Rep. Tom Reed, R-N.Y., told the paper that although his colleagues support the effort, lawmakers are considering ways to ensure small businesses can survive border adjustment, including potential "safe harbors" in which they could choose between the new and old systems.
"This is a once-in-a-generation opportunity," Reed said. "If we don't take care of everybody, you're not going to have an opportunity to do it down the road."