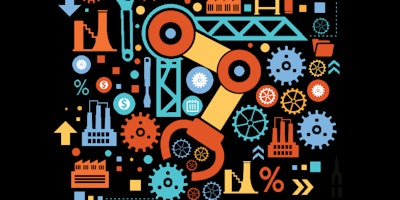 Distributor Growth Strategies in a Tough Economy — Part 2
Join us for a FREE, Webinar: May 25, 2016 • 11:00 a.m. ET; 8:00 a.m. PT
Distributors have had to fight against a rough industrial economy since the start of 2015, which has weakened customer demand across the market. But many have still had solid growth by becoming more efficient in their business strategy and operations.
 
In this educational webinar we will cover:
•    The pros and cons of growth via acquisition vs. organic.
•    Sales management and ways to maximize sales efficiency
•    Inventory management.
•    Best practices with technology and web offering.
About our Guests
Zachary Haines
Zachary Haines
CEO
DPA Buying Group
Zachary Haines is the Chief Executive Officer of Cincinnati, Ohio-based DPA Buying Group, a member-driven marketing and procurement group of independent distributors and national suppliers in the jan/san, safety equipment & clothing, industrial, packaging and restoration industries. DPA Buying Group is comprised of more than 600 distributors and 180 preferred suppliers.
 
Terri Eshleman
Terri Eshleman
Manager, 
Group Distribution
JPW Industries
Terri Eshleman has been the Manager of Group Distribution at Lavergne, Tennessee-based JPW Industries for nearly four years, in charge of corporate management, marketing and business related to 14 independent industrial buying groups. Terri has also been JPW's Director of Customer Relations since 2001, responsible for all levels of customer service and technical support for the U.S. and international business.
About our Host
Mike Hockett
Mike Hockett
Editor 
Industrial Distribution
Mike Hockett is the Editor of Industrial Distribution, having joined the publication in August 2014. He is responsible for writing, sharing, and curating content for www.inddist.com, Industrial Distribution magazine and Daily newsletter. Hockett is also the Editor of Industrial Maintenance & Plant Operation.
Sponsors
Epicor
SAP
DDI System