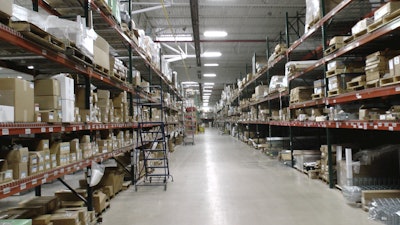 U.S. businesses increased their inventories modestly in June, as retailers continued to stock up. But factories reduced stockpiles for the 12th straight month.
The Commerce Department said overall business inventories rose 0.2 percent in June, same as in May. Business sales shot up 1.2 percent in June, biggest jump since February 2013.
Retailers recorded a 0.9 percent rise in sales and increased stockpiles by 0.5 percent for the second consecutive month. Auto dealers increased inventories by 0.9 percent from May and 10.9 percent from June 2015. But manufacturers cut inventories by 0.1 percent from May and by 3.7 percent from June 2015.
Factories have been hurt by weak global demand and a strong dollar that makes their goods costlier overseas. Retailers were helped by strong consumer demand in the spring: Consumer spending rose at a healthy 4.2 percent annual rate from April through June.
Overall, a slowdown in restocking empty shelves has dragged down economic growth for five straight quarters. The U.S. economy expanded at a lackluster 1.2 percent annual pace in the second quarter