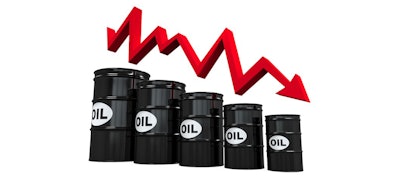 DXP Enterprises reported its 2016 second quarter financial performance on Tuesday. Like its fellow Houston, TX-based large industrial distributors MRC Global and DistributionNOW, the results weren't cheery.
DXP's Q2 sales were down nearly 21 percent year-over-year and profit sunk nearly 28 percent. MRC and DNOW both reported their Q2 results on Aug. 3. MRC sales dropped 38 percent year-over-year and dipped another 5 percent from Q1, while the company took a $17 net loss after a $15 profit a year earlier. DNOW sales dropped 33 percent year-over-year and another 9 percent fom Q1, while its net loss grew to $44 million.
DXP was No. 20 on Industrial Distribution's 2015 Big 50 List, while MRC and DNOW were No. 8 and 11, respectively.
DXP held a post-earnings conference call Tuesday, in which CEO David Little commented on the state of oil prices and what it means for future business. So far in 2016, crude oil recovered from a low-point of below $27 per barrel in January and February to above $51 by June 9. But prices declined throughout July and checked in at $42 on Aug. 10.
Little said that while the recovery over March-to-June encouraged customers, they have remained cautious with capital spending and budgets.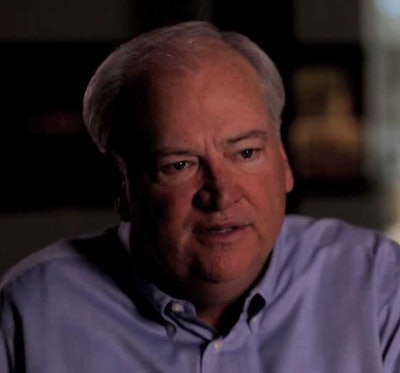 "We still believe the more important criteria for our customers is stability versus the absolute price of oil," Little said via a transcript of the call provided by Seeking Alpha. "This will require several quarters of consistency before meaningful activity resumes. That said, there is activity in maintenance repair and operating side of business, as well as capital projects, and we are fighting for more than our share every day."
Little went on to say that while the company is optimistic about its organic business moving in the right direction, "Overall there will be continued belt tightening and optimism varies depending upon the customer." MSC Industrial CEO Erik Gershwind used the same "belt-tightening" phrase in his company's post Q3 earnings call on July 6, where he mentioned hearing more talk about furloughs, time off and layoffs and an overall sense of industrial economy pessimism among MSC customers.
DXP's Q2 report on Tuesday showed that its selling, general and administrative expenses were down 11.4 percent from Q1, with the company attributing the majority of the decline to 2016 headcount and salary reductions. Little said the company has moved into a restructing program that will result in annual savings of $25 million.
"As we move through the year, we will continue to review cost structures, service centers, fabrication facilities and business performance and make adjustments as needed," Little said.
Despite a 24.4 percent year-over-year in DXP's Service Centers Q2 sales — which comprised 63.2 percent of the company's total revenue — Little provided some hope for that end market's future, which depends on the state of oil prices.
"We remain optimistic that with the stabilization of oil prices will come an improved service and repair and maintenance environment," Little said. "An overall improving environment will provide our network of service and repair facilities and opportunity to offset low product sales with high-margin service and repair revenues.
"Our customers are being more optimistic about 2017. And so what that means is that, in the fourth quarter and even this quarter, we're seeing a lot of quoting activity, and so that's good. That means that they plan on doing things in 2017, and we would certainly take as many purchase orders as we get our hands on."
Little, Gershwind and other similar distributors won't be happy to see this Marketwatch column by Howard Gold, in which he discusses Schork Report editor Stephen Schork's prediction that oil will head back to the mid-$20s this fall as oil and gas demand falls by October.