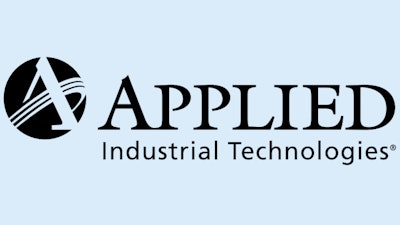 Applied Industrial Technologies reported a 16% increase in annual sales in its full-year report issued Thursday, but the company was decidedly more cautious about the current fiscal year.
The Cleveland-based distributor — no. 8 on ID's most recent Big 50 list — reported net sales of more than $4.4 billion between July 2022 and June 30, ahead of $3.8 billion in its previous 12-month window.
Gross profit rose from $1.1 billion to nearly $1.3 billion over that span, while operating income climbed from $358 million to $473 million. Net income of $347 million translated to diluted earnings of $8.84 per share, up from $257 million and $6.58 per share, respectively.
The company wrapped up its fiscal year with fourth-quarter sales of $1.2 billion — up 9% compared to the same quarter last year — and net income of $92 million, an increase of 16% over that span.
Applied executives said underlying demand for the company's portfolio remained strong in the final quarter of the year despite "mixed" conditions in its end-markets.
The company is less optimistic, however, about its new fiscal year: Applied's debut outlook anticipates sales to range from flat to 4% growth. Applied expects earnings per share of $8.80 to $9.55 and EBITDA margins of 11.9% to 12.1% — which officials said would approach or meet its long-term margin goal of 12% sooner than expected. The company responded by raising its intermediate EBITDA margin target to 13% and its sales goal to $5.5 million, which it expects to realize within "five years or sooner."
Applied President and CEO Neil Schrimsher said the company's organic sales through early August are up by a "low single-digit percent," and that officials expect continued moderation amid easing customer production levels and higher interest rates.
"That said, we continue to believe any near-term slowdown will be transitional and short in nature given positive tailwinds underpinning the industrial sector, and a greater focus on supply chain reliability and capacity investments," Schrimsher said in a statement.