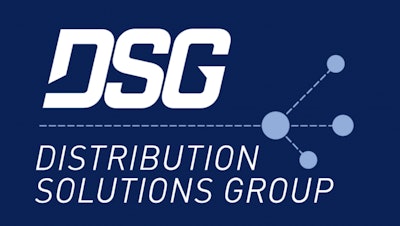 Distribution Solutions Group
Distribution Solutions Group on Thursday reported more than $1.1 billion in revenue in its first fiscal year under its new name.
The Chicago-based distributor — formed following Lawson Products' acquisitions of Gexpro Services and TestEquity — also posted $41 million in operating income and adjusted EBITDA of $123 million in 2022. Because the combined company was formed during the course of the last fiscal year, its results were reported under generally accepted accounting principles' reverse merger accounting treatment.
DSG officials noted that the company's non-GAAP adjusted revenue was up more than 35%, which included organic growth of nearly 14%. The company's fiscal fourth quarter alone saw 16.7% organic growth.
DSG Chairman and CEO Bryan King said the company's Q4 results exceeded its projections and that its growth throughout the year validated its bold acquisition strategy.
For the full 2022 fiscal year, the company said its adjusted EBITDA, GAAP revenue and GAAP operating income were up by 64%, 121% and 265%, respectively.
"While macroeconomic uncertainties remain, we are laser-focused on driving greater returns on cash flow through a combination of organic growth, strategic acquisitions and operational efficiencies," King said in a statement.