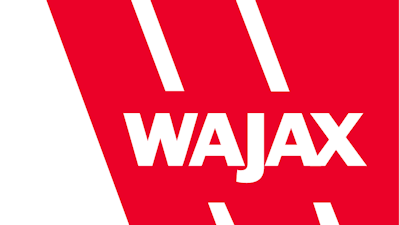 Canadian industrial products and services giant Wajax Corp. saw sales in its industrial parts segment increase by more than 22% last year, the company reported Tuesday in its latest earnings report.
Revenue from Wajax's industrial parts climbed from $438 million Canadian in the previous year to nearly $536 million Canadian in 2022. Company officials said Wajax benefited from higher commodity prices and robust customer spending in both its parts and its engineered repair services segments. Wajax wrapped up the year with $138 million Canadian in fourth-quarter industrial parts revenue, an increase of nearly 27% year-over-year.
The company touted record annual overall revenue of nearly $2 billion Canadian last year and a 36% increase in full-year adjusted net earnings. For the fourth quarter, Wajax reported revenue of $541 million Canadian across all operations, up by more than 34% compared to the last three months of 2021.
Wajax President and CEO Iggy Domagalski noted that last year's numbers also benefited from an enhanced relationship with Japanese equipment giant Hitachi.
"Our strong balance sheet gives us the flexibility to invest in our expanded Hitachi relationship, additional organic initiatives and acquisition opportunities to help drive future growth," Domagalski said in a statement.
The company anticipates continued strong demand for industrial parts and repair services despite "supply chain volatility, higher interest rates, inflation and a tight labor market."
Wajax's industrial sales were enough to come in at no. 31 on last year's ID Big 50.