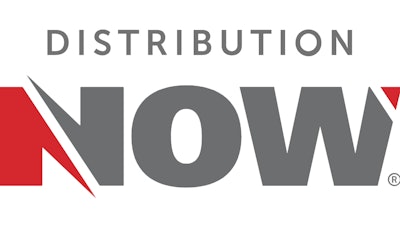 DistributionNOW's sales jumped more than 30% last year while its profit and net income increased many times over, company officials announced Thursday.
The Houston-based distributor to the energy and industrial sectors — no. 14 on ID's latest Big 50 —said revenue climbed from $1.6 billion in 2021 to more than $2.1 billion last year. Operating profit and net income, meanwhile, soared from $9 million at $5 million, respectively, in the previous year to $131 million and $129 million. Diluted earnings per share climbed from $0.05 to $1.13 over that span.
NOW Inc. President and CEO David Cherechinsky highlighted three acquisitions in the past calendar year, including two that closed in the final month of the year that will bolster the company's position in Texas' Permian basin and among efforts to curb greenhouse gas emissions.
The distributor grew in its regional markets due to investment in four "supercenters," he added, which allowed it to "calibrate product availability to resolve customer supply chain challenges."
"Entering 2023, we are in a great place as a company, remain debt-free with ample liquidity and are well positioned for continued growth and success," Cherechinsky said in a statement.
In the final quarter of the year, NOW Inc. reported $547 million in revenue, $35 million in operating profit, and $32 million in net income, up from $432 million, $7 million, and $12 million in the fourth quarter of 2021.