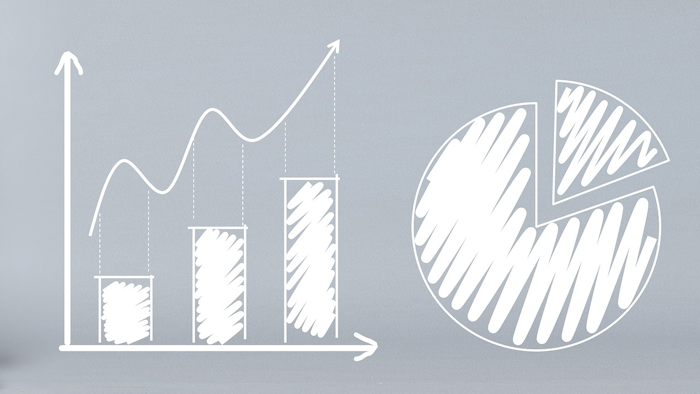 Several companies have recently posted quarterly report numbers, often providing a final summary of the fiscal year just closed. Industrial Distribution provides a summary of some of the key earnings tallies in the marketplace.
WESCO International
Fourth quarter sales for the Pittsburgh-based company reached $2.01 billion, a modest increase of 0.7 percent. Operating profit was up more significantly, an increase of 11.9 percent to a total of $90.5 million. Many of the company's basic margins remained steady. As a percentage of net sales, gross profit was 19.4 percent (as opposed to 19.2 percent for the same period in 2017) and sales, general, and administrative experience ran to 14.1 percent of net sales (14.3 percent in the fourth quarter of 2017).
The fourth quarter numbers close out what The Motley Fool characterizes as a "highly variable year for the company." Throughout 2018, high sales growth was accompanied by tightening margins and vice versa. In the end, the numbers basically evened out. Net sales for 2018 hit $8.2 billion, an increase of 6.5 percent over the prior year, and the operating margin finished at 4.3 percent for the year. In 2017, the year-long operating margin was at 4.2 percent.
"After returning to sales growth in 2017, I'm pleased to report that we executed our top priorities of delivering margin expansion, strong profitable growth and increased cash generation in 2018," offers John J. Engel, president and CEO of WESCO, in a company statement connected to the results. "We strengthened our business, growing in all end markets and geographies, while operating against an economic backdrop that was more challenging than expected."
Honeywell
Based in New Jersey, Honeywell exceeded expectations with its fourth quarter report. Total revenues for the last three months of the year reached $9.7 million, solidly ahead of projections. Reported sales in the fourth quarter were down 10 percent on a reported basis, but organic sales were up 6 percent, a situation chalked up to the company's spinoff of some business verticals.
The building technologies and performance materials and technologies portions of Honeywell's portfolio were effectively flat for the quarter. Aerospace saw a jump of 10 percent. Safety and productivity solutions fared even better, climbing 15 percent, in part because of strong demand for the company's Intelligrated warehouse automation solution.
"Our orders in Intelligrated in 2018 were up over 30 percent for the year," noted Gregory Lewis, Honeywell's senior vice president and CFO, in a conference call. "In the safety business, we anticipate growth will be driven by new product introductions within gas detection, growth in our core product lines and high risk personal protective equipment and new product launches in general safety."
Cummins
The Columbus, Indiana company notched a $579 million net income for the fourth quarter. Cummins logged a net loss in the same period in 2017.
Cummins reports total 2018 revenues at $23.8 billion, a figure 16 percent higher than the previous year. North American revenues were up 19 percent, and international sales saw a 12 percent uptick.
"2019 is an historic year for Cummins as we celebrate the 100th anniversary of our company, and project another record year of financial results," says Tom Linebarger, chairman and CEO of Cummins. "Our financial strength allows us to continue investing and innovating across our broad portfolio of power solutions to remain a global technology leader for the next 100 years while continuing to return significant capital to investors."