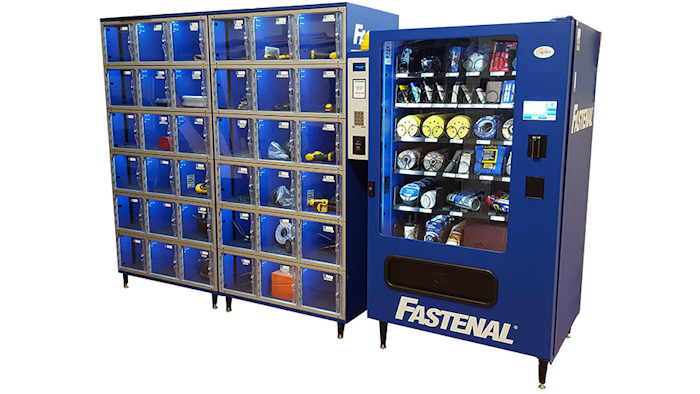 Fastenal released its 2018 fourth quarter and annual earning report last week, showing strong growth as the fiscal year closed. According to the report, fourth quarter net sales increased 13.2 percent year to year. The growth was in line with strength the Minnesota-based company showed throughout the year.
"In 2018, Fastenal generated a record $4.97 billion in sales, which is up 13.1 percent from 2017," the company's CFO, Holden Lewis enthused in a conference call. "We generated at least 13 percent growth in each quarter of the year, reflecting what had been stable and sustained macro tailwinds, as well as effective execution of our growth drivers."
Vending and Onsite continue to be major factors in Fastenal's booming business. The number of Onsite locations has grown significantly in recent years, reaching almost 900 total sites in 2018. Lewis says the company is targeting an additional 375 to 400 locations. The vending portion of the business is on a similar upswing, with approximately 20 percent growth in sales.
Fastenal further reports gross profit was up by 11 percent for both the fourth quarter and the overall year.