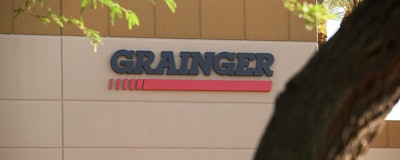 MRO products distribution giant Grainger reported its 2018 first quarter financial results on Thursday, which showed considerable gains in sales and profits compared to a year earlier while the company continued to slash its branch count.
Grainger posted Q1 sales of $2.8 billion, which jumped 8.9 percent year-over-year (YoY), while total profit of $232 million surged 32.5 percent. The company's strategic pricing actions it enacted and then accelerated in 2017 appear to be paying off. Of the nearly 9 percent sales increase, 8 percentage points were from volume.
Grainger's Q1 operating profit of $335 million increased 14.3 percent YoY, driven by higher sales and strong expense leverage.
As a result, the company raised its 2018 sales guidance for the year and now expects sales growth of 5 to 8 percent, up from the 3 to 7 percent growth it forecasted in its Q4/full year report on Jan. 24.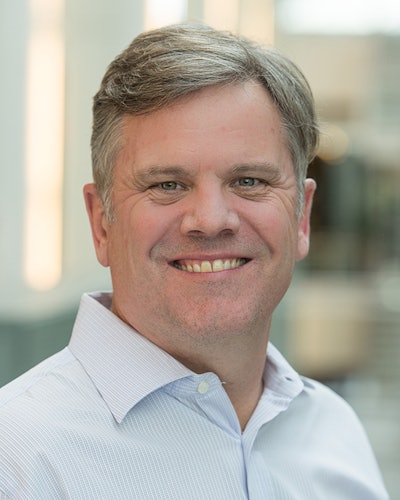 "Results for the quarter were strong, led by increased volume in our U.S. business with both large and medium customers, supported by a strong demand environment," Grainger chairman and CEO DG Macpherson said. "Performance in Canada has improved although we are still in the early stages of the turnaround. Our single channel and international businesses also contributed to the strong performance. We remain confident that the strategic actions we are executing in the United States and Canada are helping us create a stronger business."
In the U.S., Q1 sales increased approximately 8 percent YoY, driven by 9 percentage points from volume growth and included a 2-point decline in price. U.S. operating profit increased 15 percent, while gross profit margin decreased 1.0 percent.
In Canada, Q1 sales decreased 2 percent in U.S. dollars and 6 percent in local currency. That 6 percent decrease was driven by a 13 percentage point decline in volume, partially offset by a 7-point gain from higher price. The Canada business posted a $20 million operating loss in Q1.
Grainger's Other Businesses segment posted an 18 percent YoY sales increase in Q1, consisting of 12 percentage points of growth from volume and a positive 6-point impact from foreign exchange. Grainger's single channel online business drove the growth with a 24 percent YoY increase. Other Businesses operating profit was $36 million, compared to $32 million a year earlier.
Meanwhile, Grainger continued to trim its overall branch network in Q1. After closing 56 branches in Q4 2017, Grainger closed another 22 in Q1 — with 17 of them in Canada — while it opened two U.S. branches. Grainger ended Q1 with a total branch count of 480, compared to 500 at the end of Q4. Grainger has 285 branches in the U.S. and 74 in Canada. The company has 32 distribution centers, with 16 in the U.S. and seven in Canada.
By customer size in Q1:
Large customers had 7 percent daily volume growth — down from growth of 8 percent  in Q4 2017
Medium customers had 30 percent daily volume growth — up growth of 26 percent in Q4 2017
Q1 U.S. sales by customer end market were as follows:
Reseller: up low-double digits
Heavy manufacturing: up high-single digits
Natural resources: up mid-single digits
Retail: up low-double digits
Contractor: up high-single digits
Commercial: up mid-single digits
Government: up high-single digits
Light manufacturing: up low-single digits
Here's how Grainger's total sales growth have looked by month over the past 13 months:
| | |
| --- | --- |
| Month | Total Daily Sales Growth |
| March '18 | +9% |
| February '18 | +9% |
| January '18 | +9% |
| December '17 | +5% |
| November '17 | +8% |
| October '17 | +6% |
| September '17 | +7% |
| August '17 | +1% |
| July '17 | +2% |
| June '17 | +2% |
| May '17 | +3% |
| April '17 | +1% |
| March '17 | +3.0% |