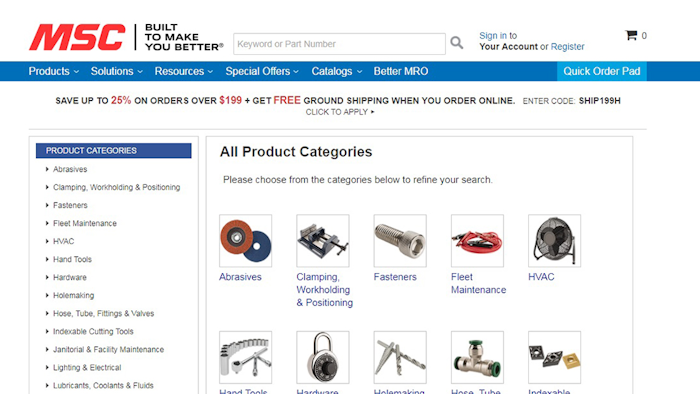 MSC Industrial Supply — No. 13 on Industrial Distribution's Big 50 List — reported its 2017 third quarter and fiscal results on Wednesday for the period ended June 3, highlighted continued modest sales and profit growth following a long-awaited return to growth in Q2.
The Melville, NY-based company posted total Q3 sales of $743.9 million, up 2.3 percent year-over-year (YoY) and up 5.7 percent from Q2. Daily sales increased 3.8 percent YoY in Q3.
E-commerce comprised 60.5 percent of MSC's Q3 sales, continuing to take a larger share of the company's total. E-commerce comprised 59.8 percent of sales in Q2, 59.6 percent in Q1 and 58.2 percent of 2016 overall.
The company's Q3 total profit of $62.8 million dipped 3.1 percent YoY but grew 17.2 percent from Q2. MSC's Q3 operating profit declined 3.8 percent YoY.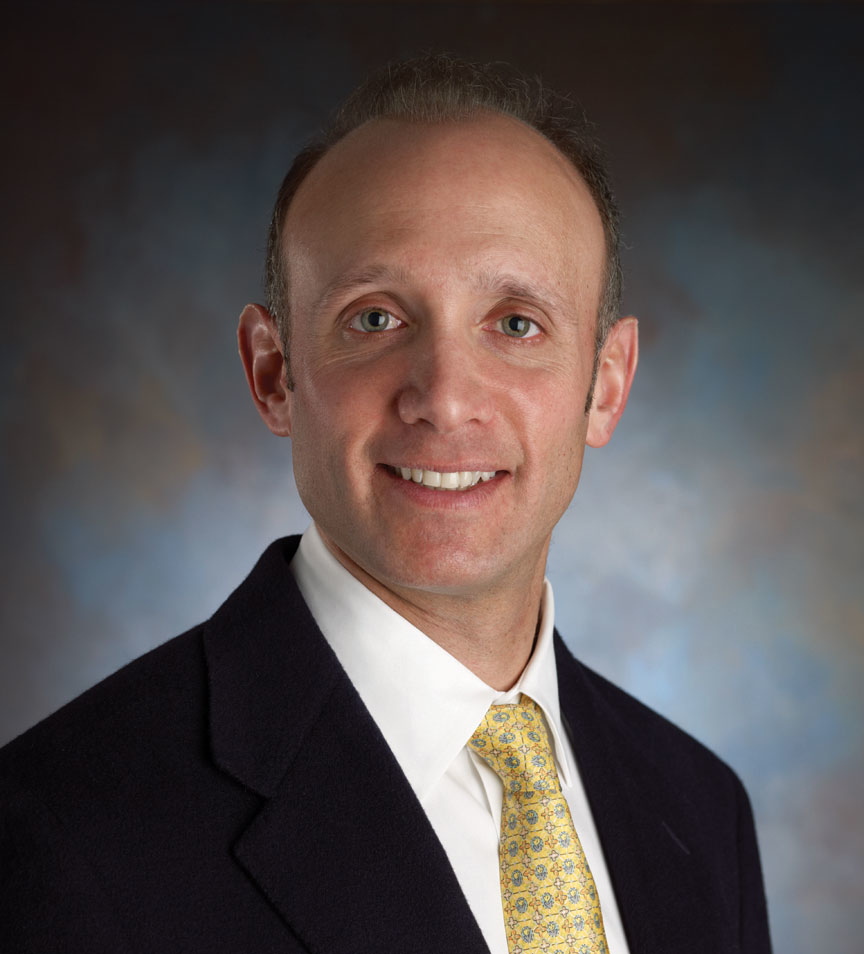 "The environment improved through the quarter as the manufacturing economy continued to firm with improving sales growth across all of our customer types, with particular strength in National Accounts," said MSC president and CEO Erik Gershwind. "This momentum sustained into June, the first month of our fiscal fourth quarter. Customer feedback was consistent with a trend of steady and moderate improvement."
MSC said most of its daily sales growth in Q3 came from customer types and products with lower gross margins, which led to a slightly lower-than-expected gross profit.
"As the manufacturing economy recovers and sales growth rates improve, the expense leverage latent in the business is beginning to demonstrate itself," Gershwind added. "Looking forward, if this momentum continues, our leverage only grows. Importantly, should price inflation return or core customer growth improve, our earnings growth should accelerate and operating margins expand. However, even if pricing does not return and mix headwinds persist, we are still well-positioned to grow earnings." 
By month in Q3, MSC daily sales improved 4.5 percent in March, 1.5 percent in April and 5.5 percent in May. Preliminary daily sales growth for June is 6.4 percent, which would be the company's best month since January 2015 (+8.0 percent).
Here is how MSC's total sales and daily growth have fared by month over the past year:
June '16: $265.2 million (-4.6 percent)
July '16: $200.3 million (-4.8 percent)
August '16: $279.6 million (-1.8 percent)
September '16: $266.9 million (-4.5 percent)
October '16: $221.1 million (-1.7 percent)
November '16: $198.3 million (-2.0 percent)
December '16: $237.4 million (+3.9 percent)
January '17: $233.2 million (+4.0 percent)
February '17: $233.8 million (+0.8 percent)
March '17: $293.8 million (+4.5 percent)
April '17: $228.1 million (+1.5 percent)
May '17: $222.0 million (+5.5 percent)
June '17 (preliminary): $270.8 million (+6.4 percent)
By customer type, 67 percent of MSC's Q3 sales were to manufacturing and 33 percent were to non-manufacturing. Average daily sales to manufacturing customers grew 2.8 percent YoY, while sales to non-manufacturing grew 6.5 percent.
By geography, MSC's Q3 sales increased in all four domestic regions and declined internationally — identical to Q2. Regional sales grwoth in Q2 was as follows:
Midwest: +4.0 percent (+2.1 percent in Q2)
Northeast: +3.3 percent (+3.2 percent in Q2)
Southeast: +5.7 percent (+4.1 percent in Q2)
West: +1.5 percent (+2.3 percent in Q2)
International & Other: -3.2 percent (-2.8 percent in Q2)
MSC's total headcount of 6,406 at the end of Q3 was down by 48 from Q2 and down 1.6 percent YoY. The company ended Q3 with a total field sales headcount of 2,309 — down 43 from Q2.
MSC said it expects Q4 sales to be between $732 million and $746 million, with daily sales to be up approximately 7 percent YoY at the midpoint.