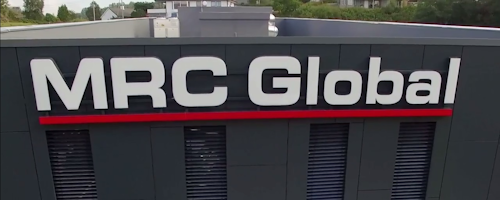 Houston-based MRC Global — No. 9 on Industrial Distribution's Big 50 List — reported its 2016 Q4 and full year fiscal results on Friday, led by continued large declines in year-over-year sales and profit, though the company expects better figures in 2017.
MRC posted Q4 sales of $719 million, down 26 percent year-over-year and down 9 percent from Q3. The company said reduced customer activity across all segments drove the decline. MRC took a net loss of $24 million in Q4, compared to $399 million in Q4 of 2015, which included a large goodwill impairment charge.
"As expected, fourth quarter revenue was down 9 percent sequentially due to seasonality primarily driven by U.S. midstream," said MRC president and CEO Andrew Lane. "However, we are encouraged as sequential revenue for our U.S. upstream business increased 8 percent, as well completion activity is increasing."
MRC Q4 gross profit of $122 million was down from $175 million a year earlier, while selling, general and administrative costs of $128 million were down 12.3 percent.
By geographic segment:
Q4 U.S. sales of $550 million (76.5 percent of total) were down 29 percent year-over-year. The decrease reflected a 51 percent decrease in the upstream sector, a 15 percent decrease in midstream and a 24 percent decrease in downstream.
Q4 International sales of $114 million were down 7 percent year-over-year.
Q4 Canadian sales of $55 million were down 17 percent year-over-year.
By business sector:
Q4 upstream sales of $218 million (30 percent of total) decreased 41 percent year-over-year. U.S. upstream sales declined 36 percent, while Canadian and International upstream sales declined 17 and 19 percent, respectively.
Q4 midstream sales of $268 million (37 percent of total) decreased 15 percent year-over-year. Sales to transmission and gas utility customers were down 7 and 22 percent, respectively.
Q4 downstream sales of $233 million (33 percent of total) decreased 17 percent year-over-year. The decrease was due to a 24 percent decline in U.S. downstream sales, primarily related to project activity.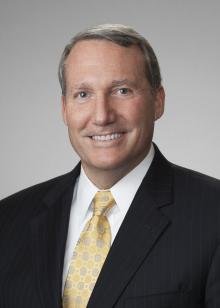 "While the last two years have been challenging in the oil and gas markets, we are in a strong position to capitalize on the improving market conditions," Lane said. "Over the past two years, since the downturn began, we executed our strategic objectives. We have gained valuable market share, generated $943 million in cash from operations, reduced debt by $1 billion, reduced operating costs by 27 percent and returned $107 million to shareholders. These actions have allowed us to strengthen our position as the leading PVF distributor and now we are ready to return our focus to growing with our customers again.
Full year
For the full year, MRC's 2016 total sales of $3.04 billion were down 32.9 percent from 2015. Gross profit of $468 million in 2016 was down from 2015's $786 million, while the company's 2016 operating loss of $56 million compared with 2015's $282 million loss. MRC took a net loss of $83 million in 2016, compared to 2015's loss of $331 million. On a positive note, MRC's 2016 selling, general and administrative expenses by 13.5 percent compared to 2015.
"Looking ahead, we expect 2017 results to be improved over 2016 and we are looking forward to returning to sales and earnings growth across each of our segments and sectors."