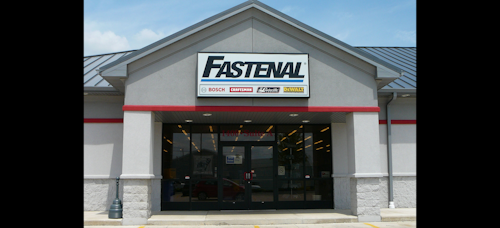 Fastenal — No. 10 on Industrial Distribution's Big 50 List — reported its January sales results on Monday, led by continued year-over-year gains in daily sales and a sequential boost in store personnel.
The company posted January sales of $336 million, up 9.0 percent overall from a year earlier, and up 3.8 percent on a daily sales basis as January 2017 had one more selling day than in 2016.
It marked seven straight months of year-over-year daily sales growth for Fastenal and a healthy start to 2017. Here's how the past 13 months of the company's daily sales growth have looked like: 
January 2017: +3.8 percent
December 2016: +3.2 percent
November 2016: +1.2 percent
October 2016: +3.9 percent
September 2016: +2.8 percent
August 2016: +0.3 percent
July 2016: +2.1 percent
June 2016: 0.0 percent
May 2016: +1.1 percent
April 2016: +3.8 percent
March 2016: 0.0 percent
February 2016: +2.6 percent
January 2016: +3.3 percent
Tuesday's monthly sales report came not quite three weeks after Fastenal reported its Q4 and full year 2016 fiscal results on Jan. 18.
The company's January daily sales to manufacturing customers grew by 4.7 percent, while sales to non-residential construction customers declined by 0.1 percent. Those figures follow a December manufacturing sales gain of 4.3 percent and construction decline of 1.6 percent.
Fastenal's January daily sales of fasteners declined by 1.9 percent year-over-year, while other sales grew by 7.1 percent. Those figures compare with December's decline of 2.7 percent for Fasteners and an identical 7.1 percent growth for other sales.
The company ended January with a total headcount 19,637, essentially the same as January, but notable was Fastenal net adding 388 selling personnel during the month — a 3.1 percent increase from December. The vast majority of the additions — 367 — were in store personnel. There was also a 2.6 percent increase in distribution personnal, with 60 employees added during January.
Fastenal opened two stores in January and didn't close any, bringing its total store count to 2,505 — down 4.8 percent year-over-year. In 2016, the company closed or consolidated 144 stores and opened 40.