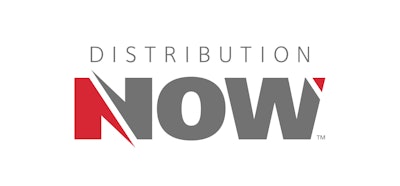 NOW Inc., which does business as DistributionNOW, reported its 2016 second quarter fiscal performance on Wednesday, led by continued declines in sales in profit.
DNOW — No. 11 on Industrial Distribution's 2015 Big 50 List — posted Q2 sales of $501 million, down 33.2 percent year-over-year and down 9 percent from Q1. Likewise, the company reported a Q2 net loss of $44 million, compared to a $19 million loss a year earlier and a $63 million loss in Q1.
"Oil prices surged in the second quarter compared to the first, generating an uptick in rig activity during the back half of the quarter. However, the market remains uncertain as oil prices have since retreated back into the $40 range," said NOW Inc. president and CEO Robert Workman. "Despite these mixed signals, we remain focused on removing costs from our customers' supply chain, tightly managing our healthy balance sheet and diligently integrating recent acquisitions."
By geographic segment:
U.S. Q2 sales of $337 million (67.3 percent of total) were down 32.1 percent year-over-year, or 41 percent when excluding acquisitions, outpacing a 54 percent decline in the U.S. rig count over the same period. U.S. sales were down 6 percent from Q1, or down 8 percent excluding acquisitions.
Canada Q2 sales of $55 million (11.0 percent of total) were down 38 percent year-over-year and down 13 percent from Q1. "These declines were driven by historically low levels of operating activity, where Canada rig counts dropped 70 percent sequentially and 51 percent from the second quarter of 2015," said the company.
International sales of $109 million (21.8 percent of total) were down 34 percent year-over-year and down 15 percent from Q1. "The year-over-year revenues contributed from acquisitions, approximately $20 million, were outweighed by the continued deterioration in offshore market activity and a sustained customer focus on cannibalizing excess inventory," said the company.
On June 1, the company completed its acquisition of Power Service, a distributor of original equipment manufacturer.